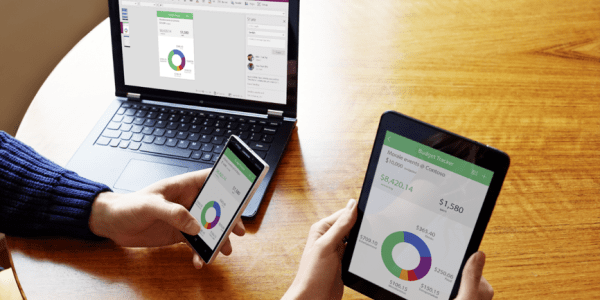 Nearly all aspiring and established business person have found themselves in this sticky situation: They have this bright, awesome idea for a mobile application that would solve real world problems but do not have the connections with programmers or developers to help build that design. One such entrepreneur when interviewed told her story of how she once had this vision and dream for a mobile application but didn't know any programmers around. She had looked everywhere but could not find any. "I was starting to give up on my aspirations," she said when interviewed. "I reckoned "Hey, someone else would think of it eventually." But just as she was about to quit on her ideas, she realized that there was a college right around where she lived, and the college had computer science students. "It just hit me," she said. "It was like a big bulb lit up inside of my head, and I said to myself "Hey, that's a computer science college right there. They must certainly have programmers in their department."" So, she began to visit the college's computer science department, and there she met a developer. When he finally had the time, she pitched him the idea for her game, and he was hooked instantly. He saw the potential of the game, and with next to nothing, she was able to turn her ideas into a mobile application that everyone across the world could get their hands on.
Over the years, people (intending entrepreneurs especially) have always found it difficult getting qualified and willing developers ready to work with them on a particular project and see it through. A lot of people don't know this but good developers working with reputable software companies are always looking to take on new and exciting projects that meet a need and solve a problem. A lot of people have been blinded by the common stereotype of senior developers being out for money. Totally untrue.
With that in mind, I give you four ways you can find a developer for your mobile application or pretty much any idea you've got in mind.
1. Networks
The power of networking cannot be overestimated. During the interview with the lady, she said that the first developer she came in contact with was a friend of her nephew's. He didn't like the idea of the mobile application in general, and politely declined to work on it, but he did present to her some questions that better enabled her to fine tune her visions and ideas. One way to make full use of your network is to connect as much as you can, finding the right people or companies to share your thoughts with. It would go a long way in ensuring the success of the mobile application you are looking to develop.
2. Schools and Universities
Business people typically forget about this, but some good developers for any project may still be in university. They are hungry, driven and constantly dreaming of ways to make things better (at least most of them are). Sure, the competition for getting the best developers may be intense if you live around prestigious colleges, but even your local college has a computer science department with some great minds. The best way to get to know which students are the most promising is through their lecturers. Walk up to them and inquire about their students. Getting to work with their brightest and best minds would help to reduce the cost of production on your end. One downside of working with students is that students need to find the balance between the projects and class, this might result in longer project development durations, although with lower costs. Another drawback is that students or individual freelancers after your project is finished, start working on another project or start focusing fully on their studies, and in such cases would not be available to support your application anymore.
3. Freelance Websites
There are a lot of freelance resources out there. Via these platforms, entrepreneurs get to link up with skilled developers. The downside of utilizing a platform as these is that you cannot always launch your whole application with them. In the long run, you would need the services of a developer on your team or a software development firm to bring your application to a stable live release. But the prototypes or drafts that the freelancers would provide you would be beneficial for you in showcasing your ideas to other local developers who would be willing to come onboard your project. Another drawback is that freelancers as being individual persons, cannot in most of the cases provide you the long-term support which your software product needs, e.g. for adding features and solving issues.
4. Software Development firms
Last but not least, this is probably the best and safest option for anyone looking to create a mobile application. Software development firms have probably the best and most experienced developers you can lay your hands on. Much like the art of networking, building a relationship with a reputable software development company for the creation of your mobile application isn't as hard as most people make it out to be. True, some software development agencies can be a bit pricey with their consultation fees, but there are some out there that do an excellent job of walking you from start to finish on whatever idea you may have. They have qualified and talented teams of developers on ground ready to work with you on your idea. You also have the allure of 24/7 support on your projects too.