MANIFERA SOFTWARE DEVELOPMENT PTE LTD
We are an international software development company with offices in Singapore and Ho Chi Minh City, Vietnam. We have been growing rapidly over the last few years and are on the course of continuing this growth. This enables us to help our customers in a professional and flexible way with our team of experienced software developers.
Manifera provides custom-made software development services for web, mobile, and business applications for SMEs and MNCs. We also support our customers with dedicated offshore software development teams. Offshoring provides our customers many advantages, like flexible up/down scaling of experienced software developers, easy access to additional skill-sets, and attractive pricing.
Herre Roelevink founder of Manifera, saw years ago an upcoming scarcity of experienced software developers in Europe. While living in Singapore, he started analyzing the various possibilities for setting up a software development company in the South East Asia region. Singapore and Vietnam were found to be a good combination of political and economically stable countries, a big potential for highly motivated software developers, and a high amount of both local and international universities in both countries.
Now years later the setup of Manifera seemed to have been a good move, looking at the many companies we may call long-term clients and the many successful projects we have delivered with our team of experienced software developers and quality engineers.
OUR VISION
The vision of Manifera is to be the go-to software development offshoring partner for the European and South East Asian small to medium-sized Software Development and Software Product companies, providing trustworthy and long-term services, with our fusion of many cultures.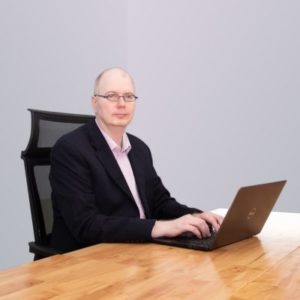 Herre Roelevink
Founder and Managing Director
WHY CHOOSE US
Experienced Team
Experienced with many tech stacks like Laravel/PHP, .NET, Ruby on Rails, iOS, Android, and Cordova.
Various tech stacks
Experienced with many tech stacks like Laravel/PHP, .NET, Ruby on Rails, iOS, Android, and Cordova.
Complex Solutions
Custom-made full-stack software development solutions, providing DevOps and Service and Maintenance as well.
Communication
English proficient writing and speaking software developers with a lot of experience with international clients.
Flexibility
Flexible up/down scaling of your offshore software development team.
OUR COMPANY IN PHOTOS