The world has changed so fast, thanks to the magic development of technology. In terms of business, our customer behaviors have been changing too. Now, most shopping activities have moved online – whatever your particular market. So if you don't want to leave money on the table, your business should have an eCommerce website.
In today's blog, we will discover the reasons why you need an eCommerce website and its important role for your business. Let's go!
1.   Top reasons why eCommerce is so important for your business
Online stores such as Amazon, Shopify, eBay, Myntra, Overstock, Alibaba, Walmart, Flipkart, Quikr,… are prominent examples of eCommerce websites. In the last decade, the extensive use of these eCommerce platforms has contributed to significant growth in online retail. In 2007, eCommerce made up 5,1% of total retail sales; in 2019, this number increased to 16%. And according to a recent analysis, global retail eCommerce can grow up to $27 trillion by 2020.
eCommerce is now playing a crucial role in our economy. There are a larger number of companies, from startups to small businesses to huge brands that can benefit from eCommerce websites, where they can sell their goods or services online. In today's convenient life, customers tend to do shopping from their own homes, or offices instead of going to the physical stores to buy items, making eCommerce a flexible solution for both buyers and businesses.
Here are the top 5 reasons showing how eCommerce is so important for your business and how you can get more revenue from moving online this year.
1.1. Increased Efficiency
eCommerce has helped businesses to improve their efficiency as:
eCommerce streamlines the service and product delivery process
Online business transactions are faster and more cost-effective than traditional transactions.
Information from eCommerce channels such as feedback from customers, customers' behavior,… help companies to improve their products, enhance customer satisfaction,…
eCommerce can work as marketers and salespeople as it can complete sales online, increasing revenue, saving time, and improving efficiency.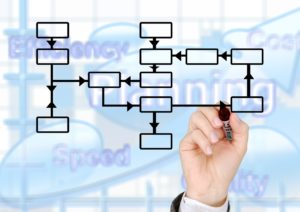 1.2. No Geographical limitation
Using eCommerce gives sellers a global reach. Customers now can do shopping at home, buyers and sellers can meet in the virtual world, hence the barriers of place have been removed.
1.3. Marketing Opportunities
Having a website is one of the best marketing tools your business has. Not only the use of SEO but also other marketing techniques such as email marketing, SMS marketing, Pay Per Clicks, social media marketing can lead customers to your website and convert into sales.
1.4. More convenient
Convenience is one of the huge benefits of eCommerce. The website doesn't have working hours like a physical shop, it is functional at all times so a customer can shop 24/7.
1.5. Scalable
When your business grows up, it is obvious that you will want to scale up your product range and your target customers, as well as tailor your business for customers' demand.
With eCommerce, this job is quite easy as you can add more lines, more payment options and choose where you want to ship to, with no worry about changing your location or moving to a bigger premises like you might with a physical store.
2. What is web development and the importance of web development in eCommerce?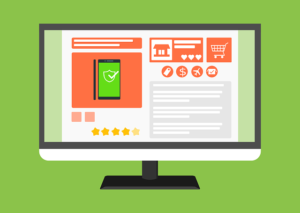 The first essential step for growing your eCommerce business is to have a functional website that can help to execute a good marketing strategy. To do this, you will need the help of web development.
The web development includes: market analysis, web design using related technologies, programming on the client side, server-side programming,… Custom web development is the joint of many specialists: business analysts, managers, marketers, designers, developers,…
Normally, eCommerce web services include:
Analytics – collection of data from customers, competitors, business processes,…
Study of concept development and marketing data
Analysis of their compliance and selection of site function with the solution of business tasks
Upgrading content planning and a site prototype
Development of CSS-design of the site (formatting), HTML – design (structuring)
Debugging, launching and testing
3. Freelance web developer or development company
To do web development, you will need the help of developers. There are three options for you to choose: an in-house team, freelance web developer or development company.
An in-house team will give you a full control over the functions and in-depth knowledge of how the system of your website runs. They also know what they need to improve your website to compete with other competitors in the same segment. Generally, an in-house team works quite effectively but it will cost your company a lot of money and time than hiring a freelance developer or development company.
Hiring freelance developers is an affordable, independent, and flexible solution with swift delivery. When working with them, you need to:
be sure to check the quality of freelance web developers via customer feedbacks, statistics and rank
make a contract with them, that will give you a small insurance
The huge benefit of working with a development company is that they can deliver complex approaches to creating websites. Your project will be developed by a team of specialists including managers, business analysts, marketers, designers, developers,…. Each of them has specialized skills so the development company can guarantee the creation of a site at the highest level, which is hardly to be found when you work with a freelancer. Moreover, web development companies not only help you to develop the website but also can do further support and development of your resource.
Want to know more about the pros and cons of in-house development teams and outsourcing development teams? Check out this blog

In-house software development and Outsourcing software development
4. How do I choose the best eCommerce development company?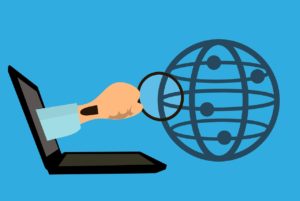 To find the most suitable eCommerce development company for your business, we recommend you to ask your potential partner some questions below:
What services does the eCommerce development company offer?
Normally, an eCommerce development company often offers a wide range of services such as: design, eCommerce consulting, mobile and web development solutions, testing and custom eCommerce solutions,… Besides, some companies can provide app development services for various eCommerce platforms like Shopify, Magento, WordPress, OpenCart, PrestaShop, etc. 
Check out their past portfolio and projects, reviews from clients
Take a look at the past projects, pros and cons of delivered eCommerce solutions, the quality of products. This is one of the easiest and most effective ways to check the quality of the company and decide whether you should hire them or not. Additionally, ask about what makes the company proud the most and about their famous clients.
How experienced are your employees?
Usually, a tech team often consists of multi-task specialists who have the right skills to develop your project. They should have skills in HTML, CSS, Java, JavaScript, Ruby, PHP, Python, C,.. languages. Moreover, they must have advanced knowledge in web design, data analysis, front-end and back-end development, SEO (search engine optimization),…
Does the development company offer any draft estimation, demo version or trial period? 
It is common that a development company often provides customers a free consultant about the project and a draft estimation in which they pitch about the cost of services and set the approximate price for the project. A demo version or trial period are frequently available for customers from 14 days to a month. By doing so, customers will understand the working flow of the development company before starting hiring it.