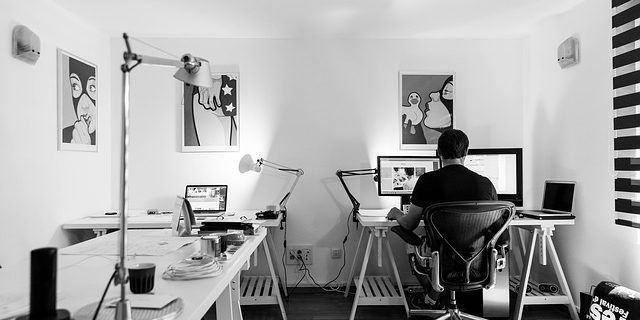 In recent years, with a huge number of businesses using Magento products (and that number is increasing dramatically day by day), it is not a surprise that Magento skills are in high demand. While big companies having enough budget choose to build their own Magento team, small companies with limited budget prefer to hire freelance Magento developers. The question here is "How to find a good Magento developer?". To find out the answer, let's read the article below!
How to Hire a Good Magento Developer?
To help you have a clear cut of this article, we have divided this article into 5 sessions including:
Basic things about Magento and its benefits for e-Commerce websites
Why do we need to hire Magento developers?
What does a Magento developer do?
What kind of Magento developer do you need?
Where to find the best Magento developers?
Basic Things About Magento And Its Benefits For e-Commerce Websites
Basic Things About Magento
Magento is an open-source CMS written in PHP, and it provides a platform allow web developers a stepping stone in building e-commerce websites – websites which enable you to sell services, products or downloadable content to customers.
Magento provides core features that are ready for customization and serves as an immensely strong and flexible system giving developers a high control level over the functionality of e-commerce stores.
Magento was launched in 2008 and was built on the Zend Framework platform.
The Benefits of Using Magento
Open source technology which offers scalable, flexible ecommerce solutions
Easy to install and implement additional plug-ins and layouts
Beneficial and cost sensitive program
Enable for a variety of promotions and discounts during check-out
Offers more than 50 payment gateways
Why Do We Need to Hire Magento Developers?
Magento is one of the most complex systems to be handled with so it can only be handled by a certified and professional developer. Here are some advantages of hiring a Magento developer:
Development time: Magento developers have a piece of strong knowledge on how to deal with a project. Hence, they can help your company save a lot of development time.
Design: Having a fresh look and user-friendly website can help you attract more customers and scale your business. An expert Magento Developer will help you do this by adding new and updated designs.
Performance: A professional developer plays an important role in providing a highly performance eCommerce Store. As you already know, performance is one of the most essential factors that help in increasing conversion ratio of a site. So if you are not good at technical aspects, a skilled Magento developer can guide you.
Adding 3rd party modules: There are plenty of 3rd party modules built for Magento. Where each of them is made for different use. Hiring skilled Magento developers can help you add these modules at right scenarios with ease.
What Does a Magento Developer Do?
As the name implies, a Magento developer creates and improves upon Magento ecommerce websites. Many big companies often hire a team of web designers, Magento developers and others to build many skills needed to fully understand the Magento platform. Overall, Magento developers can be divided into two main skill sets themselves:
Front-end Magento Developers: They are responsible for creating Magento themes to make sure an ecommerce website looks great, is responsive (user-friendly) and works effectively on all devices.
Back-end Magento Developers: They focus on building features for your Magento website, implementing in code and extensions to support the platform.
Magento developers can also become a Magento Certified Developer (MCD), a Magento Certified Frontend Developer and Magento Certified Developer Plus (MCD+) that means they have passed a test of multiple-choice questions related to that field.
Typically, a Magento developer often does the tasks below:
Install and configure Magento
Create Magento themes from provided designs
Optimize Magento's loading times/ performance
Configure Magento's stores to support multi-currency and multi-lingual set ups
Install, test and configure payment gateways such as SagePay, Paypal, etc
Integrate other business systems into Magento – including custom relationship management (CRM) software, accountancy software, and other business applications
Perform audits of Magento websites for each engine optimization
Know What Kind of Developer Do You Need?
You've learned about Magento and what a Magento developer does. In this part, we will guide you on what kind of developer you need. Firstly, you need to know what you want exactly. By doing this way, you will be able to find the right developer for your demand. Below are some things to bear in mind:
One Time vs. Ongoing Project
Do you need someone to fix one issue on your current website or do you need someone for your ongoing project?
Keep that question in mind as some developers might have time to fix small things on your website but they are not available to work with you for a long period.
When it comes to hiring a developer for your ongoing project, always make sure that they have enough time to work with you as a client. If they can't follow your time, they are surely not a good fit for your project.
Also, some developers might want to work for a long-term project and they might not suitable for small projects.
And in all cases, before hiring developers to work with you for a long-term project, it is recommended to test these developers with a small project. You should tell them that this is a test and if you are happy with their work, you can make a contract with them.
Freelancer vs. Agency
If you need to fix some small issues, hiring a freelancer will be a better option for you. On the other hand, if you have a big project, you should go for an agency. The reason is that a web agency will have a professional project manager who will be responsible for the deadline and quality of your project.
Generally, agencies offer a better job, but they also come with a more expensive price.
Price vs. Quality
General speaking, you get what you pay for. In most cases, you can't expect an excellent job from the cheapest developers.
There are many cases showing that when companies hired the cheapest developers only to figure out these people can't deliver. Then the companies have to hire other ones, more experienced people to fix their crappy code that turns out, to be much more expensive in the end.
At the same time, it doesn't mean you have to hire the most expensive developers to make your tasks done on time. To find the right person for your project, you need always analyze your project.
Does your project need an experienced developer? If it is not complicated, is it fine to give it to someone less experienced?
Another thing to keep in mind is that where the developer lives also affects the price. The developers living in the United State might charge from $80 to $90 per hour, but you might get the same quality from people who live in Europe at the price of from $20 to $30 per hour.
Where to Find the Best Magento Developer?
So, once you know what kind of Magento developer you want, it's time to find him. The best places to find a good Magento developer are:
Personal networks: Ask your colleagues and friends if they know someone who is good at Magento development. They will be happy to introduce you someone they have been using and happy with.
Networking Industry (Magento) Events: Many developers often come to industry Magento events where they study and network about how the platform is growing. They want to exchange ideas and to be up to date on the newest trends with their fellow colleagues. That's why we believe these are some of the best places to meet good developer. Another interesting thing when you go there is that you might study some fancy things about the platform yourself.
Freelance websites: some trusted freelance websites are also the best place for you to find your right developer. Try some websites such as freelancer.com, Upwork.com,….
LinkedIn: LinkedIn is also a good place to find good developers. You can search for people who have listed "Magento" directly on Linkedin and scan their profile.
You can also join groups like "Magento developers" that has over 16,000 members and posts about your project there.
Conclusion
Now you've learned about Magento and how to hire a good Magento developer. This hiring process is not only applied for hiring a Magento Developer but also for all others as same.
If you have any question or need any advice about this topic, feel free to contact us and we will discuss in detail.