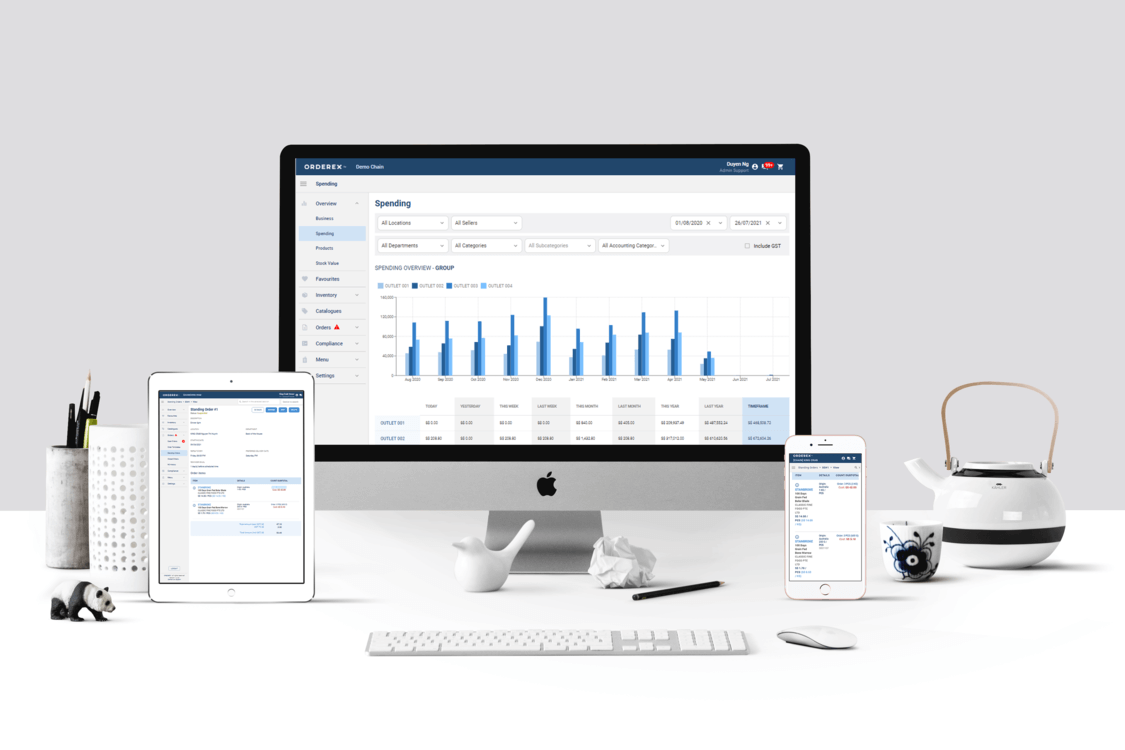 Orderex application
Orderex is a simple-to-use, powerful web-based procurement platform, for restaurants, restaurant chains/groups, and food, drinks, and ingredient suppliers in the F&B sector.
The system handles all processes related to procurement, like requisition and purchasing orders, and inventory management, and provides great analytic reports for detailed insights.
PROJECT TYPE
Responsive Web application, Admin Portal and backend.
TECHNOLOGIES
PHP, Laravel, JavaScript, ReactJS.
SERVICES PROVIDED
UI/UX Design and Full-stack Web development, Service and Maintenance for keeping the system operational and expending the features.