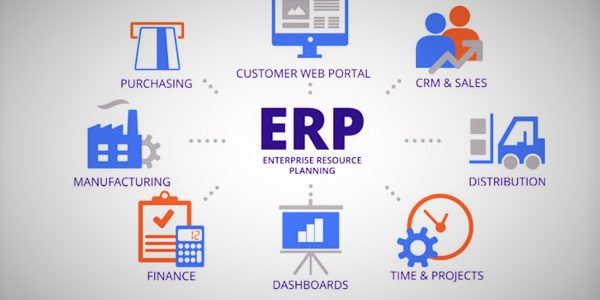 Enterprise Resource Planning (ERP) is now familiar with many companies, thanks to its huge benefits for businesses of all sizes and in all industries. In today's blog, let's talk in detail about ERP's definition, its advantages and disadvantages and more.
1. What is ERP?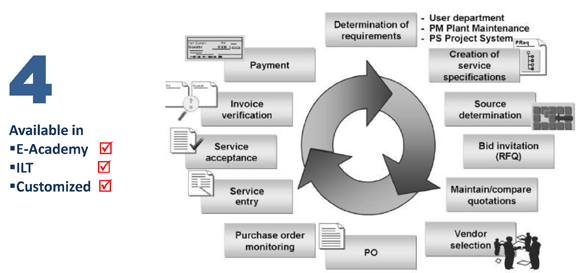 What is ERP and how can it help your business? Well, ERP stands for Enterprise Resource Planning program. This is a type of software that companies use to organize day-to-day business activities such as project management, accounting, supply chain operations, procurement, risk management, and compliance.
Many ERP software applications play a crucial role in companies as they help them implement resource planning by merging all of the processes required to run their companies with a single system.
For example, let's say you have a warehouse, this warehouse stocks all of your products. When a product is ordered, ERP will be involved in every part of the cycle, it will automatically schedule delivery and arrange who should prepare the product. The ERP provides monitoring and transit through fleet management and even replenishes that product all automatically.
ERP can be customized. If you need some features like adding, editing or removing features, you can custom ERP to do it for you. Find that ERP system isn't talking about your company's language, no problem as we can change the language.
ERP has advanced, it can be controlled over the web on your mobile all at an affordable cost.
2. Advantages and Disadvantages of ERP

2.1. Advantages of ERP
Focused IT costs
For some companies, buying or developing an ERP system might be a big investment, but for a long-term period, it can improve efficiency and unify your IT costs. If you don't use ERP, you may have to spend resources on numerous systems that all require dedicated staff, infrastructure, licenses and support teams. But when using ERP, you can focus all these costs into one system. In addition, using a single system also helps you reduce training requirements for end-users as they only need to study from one system rather than learning from multiple individual applications.
Total visibility
One of the biggest benefits of ERP is its total visibility. By making data from every department in your company, ERP enables total access to every key process in your business to you and your senior management in an easily accessible way.
For instance, you can manage inventory levels regularly, including inventory currently in transit and future consignments which are yet to be received. By having accurate control of your inventory levels, you can manage your working capital in a more precise way.
Additionally, as all the information about your company is controlled in a centralized location, it helps for increased collaboration and more streamlined completion of tasks. The total visibility makes the workflows between each department become smoother and more effective.
Improved reporting and planning
Implementing an ERP suite means your company has a single and unified reporting system for every department. Thanks to this, your company will have a single source of truth, so you can use the ERP system to generate analytics and useful reports at any time. ERP system also gives your company the ability to compare and analyze functions across departments, without the hassle of numerous emails and spreadsheets.
Improved efficiency
Besides helping your company in reducing IT and training costs, an ERP system also helps in reducing the effort and time required by your staff to accomplish their daily tasks. When an ERP is implemented correctly, it can significantly eliminate or reduce repetitive manual processes, hence your team members will have more time to focus on revenue-affecting activities.
2.2. Disadvantages of ERP
Although ERP system has many benefits for companies, it still has some drawbacks to consider:
The cost of ERP software: the fee for investing in an ERP system is quite high, especially for small-to-medium-sized businesses.
The cost of implementation and maintenance: While the fee to buy ERP software alone is a big investment, the fee to implement the process can cost nearly 4 times as much. Your company needs to take into account the cost of time and manpower required for a successful deployment. Other than that, your company may need to hire additional developers, software training specialists, ERP consultants, etc. Your company might also need to invest in new hardware (such as servers and well-matched mobile devices) to support your ERP system properly. Typically, vendors selling traditional systems charge a fee for maintenance on top of the license fee.
The customization process: One of the best aspects of ERP is customization, but it can get out of your control quickly and easily. And of course, customizing your ERP software takes a lot of expertise, effort, time and money. But normally, many companies often underestimate how many resources are required and either end up going way over budget or don't finish their customization.
3. Types of ERP systems
ERP Softwares are very beneficial for companies but not all ERP software will fit every requirement of your company. Hence, when choosing which type of ERP software to adopt, you need to pick the most dependable one according to your company's demand and processes are concerned.
In general, there are two types of ERP systems:
3.1. Custom ERP
Custom ERP is surely a popular choice for many companies nowadays. A custom ERP is a system specially designed and developed based on your company's set of needs including the company's requirements, boundaries, and preferences.
It is built considering all features of the company's flows, strategies, operations, and management. Hence, it provides an accurate and effective solution to company problems. Additionally, it is flexible to modify, change or add on functionality. Another outstanding point of a custom ERP system is that it is uniquely developed for the company so there is no other company that can own the exact same software as you.
As custom ERP is designed based on your specific request, it will take more time to get it up and running than off-the-shelf ERP systems. Cost-wise it depends, if you have a full-fledge ERP system being created by a high-end development company, it can be expensive. If however, you can define carefully which functions you need at the beginning, you can avoid the extra cost for unnecessary modules and functions, and the cost might be lower than an off-the-shelf ERP system.
3.2. Off-the-shelf ERP
Off-the-shelf ERP systems are packaged systems that are already built-in advance and have to be modified in the company in such a manner catering to the modern demand for resource management.
Off-the-shelf ERP systems also offer their own set of flexibility but it is at a limited level. Off-the-shelf ERP is developed by giving equal attention to all the essential business activities that include the major activities of main departments and inter-module integrations.
What does an off-the-shelf ERP offer? Well, it comes with a list of preloaded features that are extensively tested and verified before the software is revealed to the public.
Although off-the-shelf ERP is less flexible than custom ERP, it might be cheaper and less risky than a custom ERP system, although this is highly depending on the vendor of the system..
4. Why do companies choose custom ERP software?
There are a lot of benefits for a company when it goes for a custom-built ERP software other than a generic system solution.
Custom ERP software is developed to fit your business processes instead of the business fitting into it. So your company's staff don't have to learn too much to get familiar with the system. All they need to do is to make little adjustments to coordinate with the system.
Although using custom ERP software can cost your company high time consumption and initial cost. You can always begin small and implement the necessary layers as you go by and in the end meet, you will get the target software for your business. Moreover, it is also a way to help your company spread the initial fees throughout.
5. How much would it cost to develop custom ERP software?
It is obvious that the fee to build custom ERP software will depend on what you request, the number of users, and its features. Furthermore, it depends on which supplier company you choose.
The development of a custom ERP system might take from 3 months to 1 year, depending on feature set and complexity.
6. Final Thoughts
In this article, you have learned a number of hopefully useful things about ERP systems. You might have grasped the advantages of a custom-developed ERP system.
And yes, we can help you with the analyzes and development of your ERP system! Please contact us here at info@manifera.com or read further here