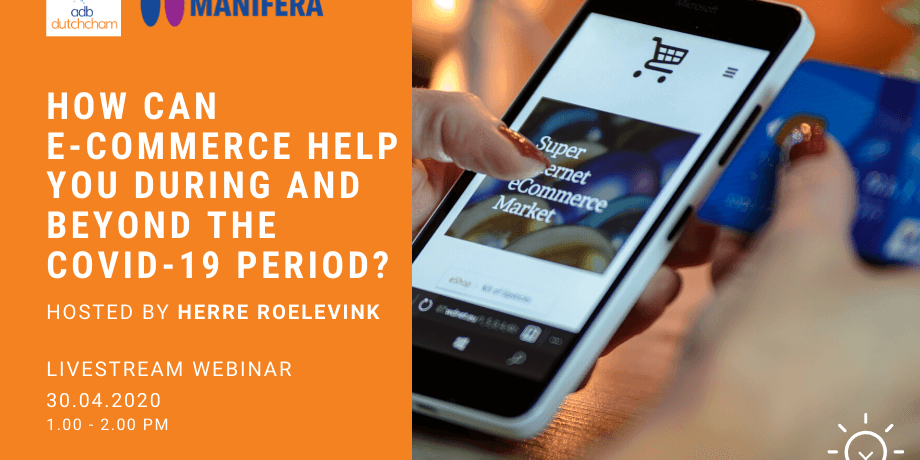 During this period of staying home during the Covid-19 period, many consumers depend on purchasing their goods online. At the same time, many companies have or are moving their sales capacity online as well, as to compensate for the reduction in sales at their brick and mortar shops and offices.
Therefore, eCommerce seems to be blooming during this stay-home period, and will it also keep on blooming after this period?
Topics
e-Commerce infographics
e-Commerce types
online possible solutions
steps to take to bring your sales or business online
About Manifera Software Development Pte Ltd
Manifera is an international software development company and we have just recently won the United Nations PFIP eCommerce Market-Place challenge. We help startups and SMEs from South East Asia, Europe and the USA with our team of dedicated and experienced software developers and quality engineers.
With our Custom Software Development services, we help you design and develop the right software application for your business needs, based on your requirements and ideas.
Examples of Software Applications we can help you with:
E-commerce platform / WebShop / Market Place
The matching platform for B2B services
Equipment and Assets Management
CRM platform
Supply Chain Management
Insurance Claim platform
Personalized Magazine Article platform
We also provide Offshore Software Development teams / remote development teams, to expand your company's software development capacity in an easy and cost-effective way. Your team can be just one engineer to n engineer, depending on your needs.
Click here for more information about Manifera.
About Herre Roelevink
Founder and Director of Manifera Software Development, Herre Roelevink leads his ever-growing company in providing custom-made software development services for eCommerce, web, and mobile applications.
Roelevink has 20+ years of IT experience, having worked as a Project Manager for various companies and various products like consumer and automotive products and having worked in countries like the Netherlands, Austria, USA, and Brazil.
Roelevink is living with his family in Singapore for more than 12 years now and is enjoying every bit of it.
Date