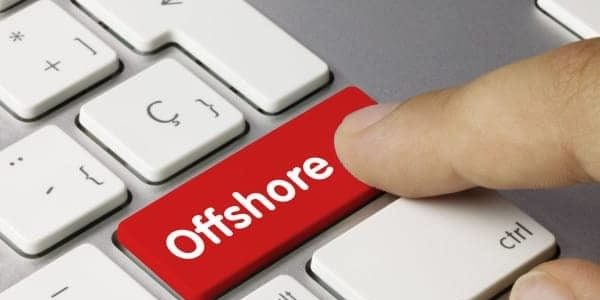 WHAT'S AN OFFSHORE DEVELOPMENT CENTER DOING?
These days, you must hear a lot about Offshoring. So, what's it then? Offshoring is one of the best solutions for a company's human resource issue, especially for small or medium sized companies. These centers not only provide offshore software development services, but also provide multiple other solutions, like: designing, marketing etc.
If you hire an advertising company to take care for your new product launch, that's offshoring. If you are using services from a designing company to re-design your company's logo, that's offshoring also. In general, offshoring can help you save a lot of time and effort.
However, in this article I am going to dig deeper into the theory of an Offshore Development Center which is commonly known as ODC; specifically what are the pros and cons of an ODC co-operation?
BENEFITS OF AN OFFSHORE DEVELOPMENT CENTER
Less time – increase production: How many times you wish there would be more than 24 hours in a day because you don't have enough time for all awaiting tasks? Let's imagine that you would be helped, in the meantime your projects could be covered 24 hours a day by expert teams. This is a situation when time-difference is working for you and Offshoring is a beneficial answer for this one.
Flexible and skillful human resources: When you hire an actual employee, it will take more time to train them and see whether they're suitable for your jobs ; this also costs you time and money. On the other hand, outsourcing staff require minimum training because they're all good in their fields.
Save operations cost: Save training cost, obviously. There are also some more cost advantages that will save costs, like purchase and maintenance of necessary equipment for new employees. The operational expense which can be saved is so enormous that it can really help small and medium size companies stand up against their competition in the market.
PITFALLS OF OFFSHORE DEVELOPMENT CENTER
Communication difficulty: If the Offshore vendor is distant, the communication problems usually appearing without face-to-face meetings is a misunderstanding. However, geographic nature of offshoring has its own advantages as well. It helps companies outreaching and expanding further, so helping companies growing.
Time-difference: might also be considered as an obstacle. Still the problems could be solved efficiently by using the proper project management and telecommunication tools like Basecamp, Jira, Skype and Google Hangouts.
In a nutshell, it really depends on which ODC you choose. Choosing wisely a responsible company with a skillful and an experienced team will empower and accelerate your business's growth!