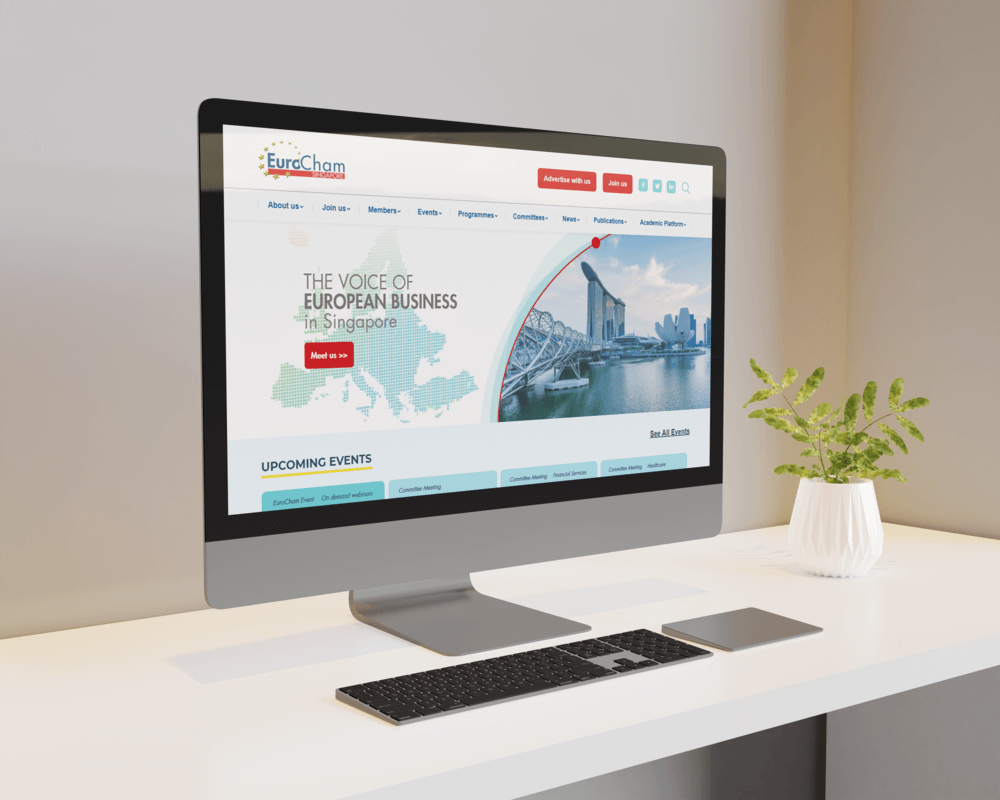 EuroCham Singapore web application
EuroCham Singapore is the chamber of commerce in Singapore, representing common interests of the European business community and connecting parties between Europe and Singapore and the region. Via their website they provide various types of useful information to their members and also to the general public. The website caters for membership registration, events promotions and registration, news and many more topics.
Manifera has designed and developed the web application, to allow for many otherwise manual jobs to be done by the system automatically, so that the EuroCham team can focus on their core business activities. The web site is responsive and contains an admin portal for EuroCham staff to manage and keep track of the activities and information related to the website.
PROJECT TYPE
Web application, Admin Portal and backend
TECHNOLOGIES
WordPress, PHP, JavaScript, AngularJS
SERVICES PROVIDED
UI/UX Design and Web development, Service and Maintenance for keeping the system operational and expending the features.