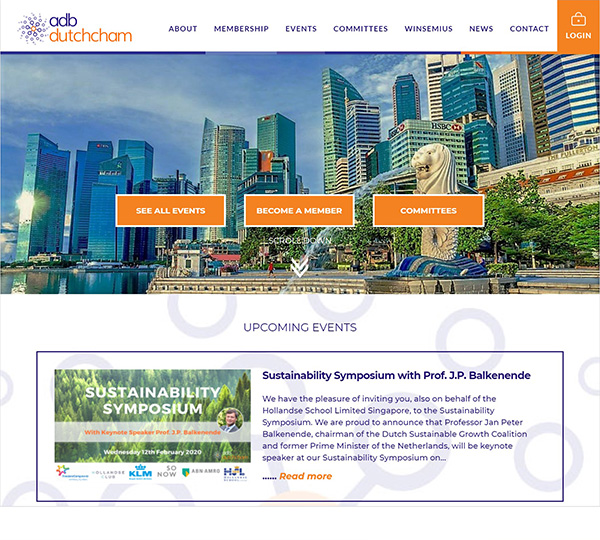 The ADB-DutchCham Web Application
ADB-DutchCham is the association for business people in Singapore with a link to the Netherlands. It is their mission is to inform, connect, and inspire professionals and companies with a shared interest in Dutch business.
The ADB-DutchCham platform provides visitors and members with lots of information about the business community in Singapore and provides accounts for each of the members for event and administrative purposes.
The developed platform automates many processes related to admin, marketing and finance, saving the ADB-DutchCham team many hours of effort on a weekly basis.
PROJECT TYPE
Web Application
TECHNOLOGIES
HTML5, WordPress, PHP, CSS3, JQuery, AngularJs
SERVICES PROVIDED
Web Application development, validation and deployment. Service and Maintenance.
CLIENT
ADB-DutchCham