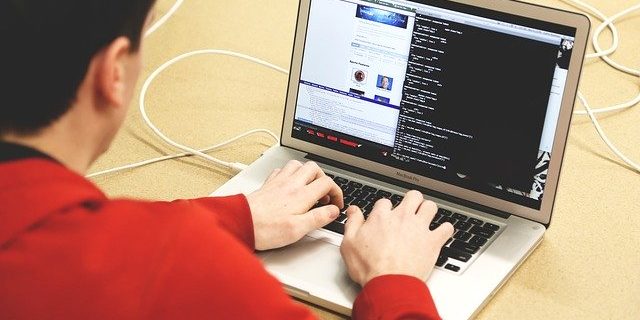 Why should you choose IT, developers, from Vietnam? Well, in recent years, Vietnam has been developing so fast and becoming the new unicorn of Southeast Asia. With a young population, the workforce with many talented IT developers, attractive labor costs, a stable environment, and low taxes, Vietnam is now a sweet place to do business, especially in the technology industry.
Vietnam – a new destination to do business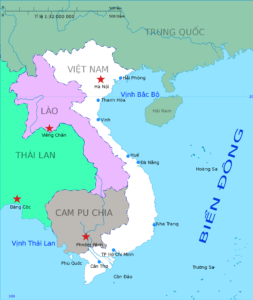 Vietnam is now a beautiful country with perfect conditions in which to do business. Ho Chi Minh city – the biggest city in Vietnam, in particular, is a vibrant city to live in. It is famous for its lifestyle, cafes, bars, restaurants and a busy nightlife.
Vietnam has a young population who are eager to learn new things and develop as a professional. Just 10 years ago, "White Goods" accounted for the largest business sector in Vietnam, now IT takes this position. The outstanding IT services in Vietnam include E-commerce, Fintech, High-tech (AI/ML, loT, Blockchain), Education technology, Software outsourcing, Food delivery, Good delivery, Healthcare, Online Travel Industry, Business Process Outsourcing (BPO), Business service (SAAS),…
With regard to IT human resource, each year Vietnam has more than 50.000 IT students graduating from over 153 universities. In global IT rankings, Vietnam ranks top 29 in terms of skill value, top 6 in terms of top coder and top 23 in terms of hacker rank.
As Vietnam has a strong IT developer resource pool and lots of other potential conditions, many famous technology corporations are now choosing Vietnam to invest in. These companies include Samsung, Hindustan Computers Limited, LG. And in the near future, Apple will also join the game.
Vietnam – an IT talent pool
There is no doubt to say Vietnam is an IT talent pool. The reasons for that will be explained as below:
Most Vietnamese IT developers started to study coding when they were very young. According to TopDev's research, many secondary schools in Vietnam teach coding for students from grade 8. So when they graduate from university, they do have many years of experience in development and can get on well with a new project.
Around 70% of Vietnamese IT developers aged between 20 to 34. That means they belong to the Millennials and Gen Z generations. These generations are very young, dynamic, willing to learn and can easily catch up with new changes and technologies.
95,6% of IT developers in Vietnam live in Hanoi, Ho Chi Minh and Da Nang which are the best and biggest cities in Vietnam. Living in big cities, they can take chances to study and work best. They can express their ability to do what they like.
The percentages of Senior IT developers (> 5 years of exp) and Junior IT developers (<3 years of exp) in Vietnam are 33% and 55% respectively. They choose to learn development as they have a big passion for technology and what makes them satisfied is working in technology gives them a clear career path as well as a big chance to develop themselves.
The Vietnamese government is now cooperating with companies in Vietnam to offer many short-term courses for youngsters to help out with the high demand and new technologies in the world.
Vietnamese IT developers have a good attitude and have incredible concentration levels. They are not afraid of hard work.
In the past, language is a barrier for Vietnamese developers when working with a foreign customer. Now, this case doesn't happen anymore as the language skills of Vietnamese developers are improving quickly, thanks to the effort of the Government to enhance foreign language skills to all Vietnamese students and the effort of developers themselves to study English to get a better job.
How do you choose a good software outsourcing company in Vietnam?
It is important to know which are the best software companies in Vietnam – but there is more. To find a suitable software outsourcing company for your project, you need to understand deeply about your business and the strength of the outsourcing partner. Some factors to consider often include your company's industry, culture and of course technical skills needed.
Tips to find a good software outsourcing company in Vietnam:
Perform a customized search which is tailored for your company's need
Know the market price
Check their company's profile
Rapid prototyping tests
Final thought
So now, you have come to know why Vietnamese developers are a perfect choice for your IT project and company. They have all the characteristics which you should be looking for in your (remote) staff. Vietnamese people have high concentration levels, are honest, loyal and dedicated. They always work hard and improve themselves to reach the expert levels of software development. For these reasons, Vietnam is the best country to seek talented IT developers for your offshore or remote software development team.