Manifera Software Development is proud to have sponsored the annual corporate social responsibility Golf tournament – Dutch Open 2018 – hosted by the Dutch Business Association in Vietnam (DBAV) on November 30th. The golf tournament has raised over 95 million VND to assist not only one but two charities this year.
The charities supported by the event were none other then "Peerke Donders Stichting" which provides financial support to projects in the field of Leprosy control in South East Asia and "Lien Doi", an organization that provides aid to people that live in the most remote area of Vietnam with the majority being of ethnic minorities.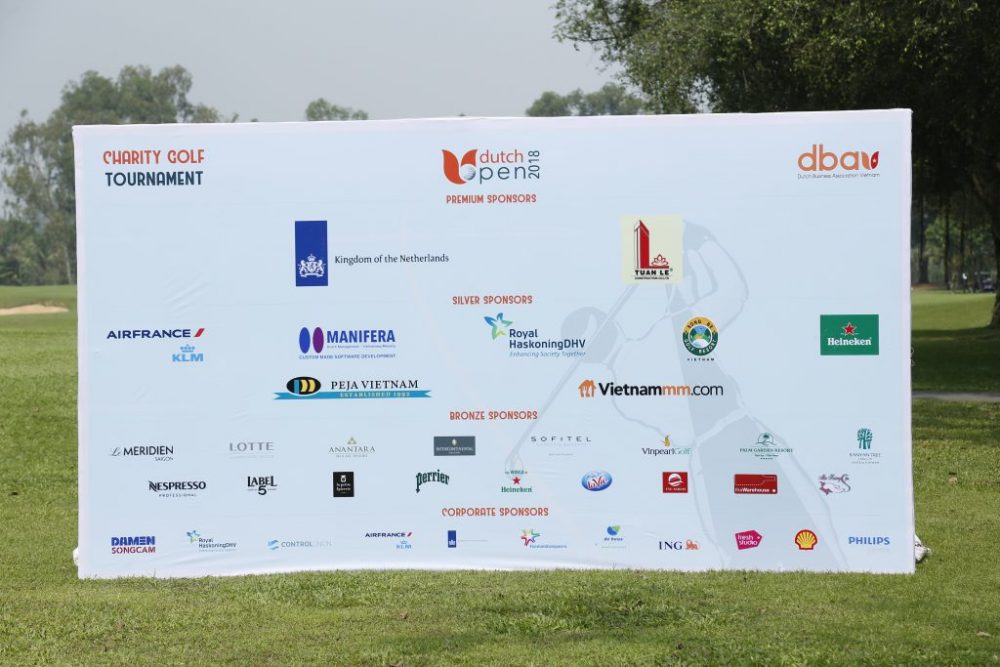 Apart from the golf tournament there was a golf clinic as well for aspiring golf players to get a feel of the game of golf. In the evening there was a grand gala dinner, with off course the winner's ceremonies and also a lottery and an auction to raise the funds for the aforementioned charities.
Thank you DBAV for the well organized tournament and a day full of enjoyment!