We – Manifera Team – have had an exciting year where we have helped many of our appreciated clients and where we have moved to a new and bigger office. So now it was time for our team to relax and go for Manifera's yearly trip. We had a memorable journey into Vung Tau, a beautiful and relaxing city.
About Vung Tau – the destination of this tour – it is one of the most beautiful coastal cities of Vietnam. This is one of the largest economic centers in the Southeast. Apart from being a beautiful tourist city, Vung Tau is also a logistics area for the oil and gas industry of Vietnam.
The distance from Ho Chi Minh to Vung Tau is 101 kilometers, and it takes more than 2 hours when traveling by car. This trip started December 12 and here are my experiences about this trip.
12 December 2020
7:30 AM: Assembly at the company
All Manifera members gathered at the company at 7:30 AM to be able to travel at 8:00 AM. All of us ate a wonderful breakfast prepared by the some of our colleagues right inside the bus. Everyone looked so excited about being able to enjoy great things ahead.
11:30 AM: Arrival at the stopover – Long Son Island (in Long Son commune – Vung Tau city)
We decided to visit Long Son Island on the way and had a lunch there. This is a small island – peaceful and pristine – distance 12 kilometers from Vung Tau city. The island is also famous for its seafood dishes, especially Oysters. Therefore, people often call this place Long Son Sesame Village when talking about this place.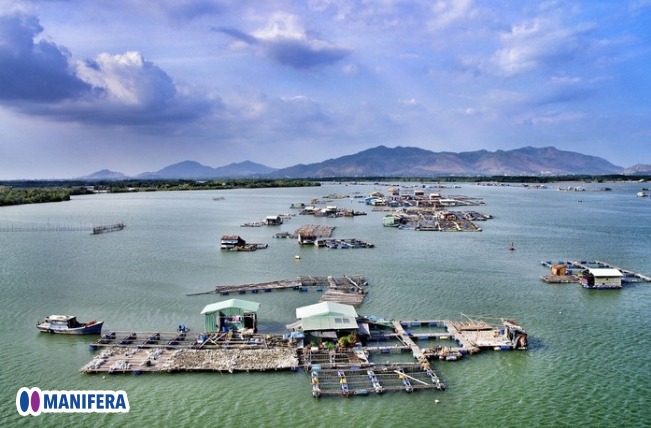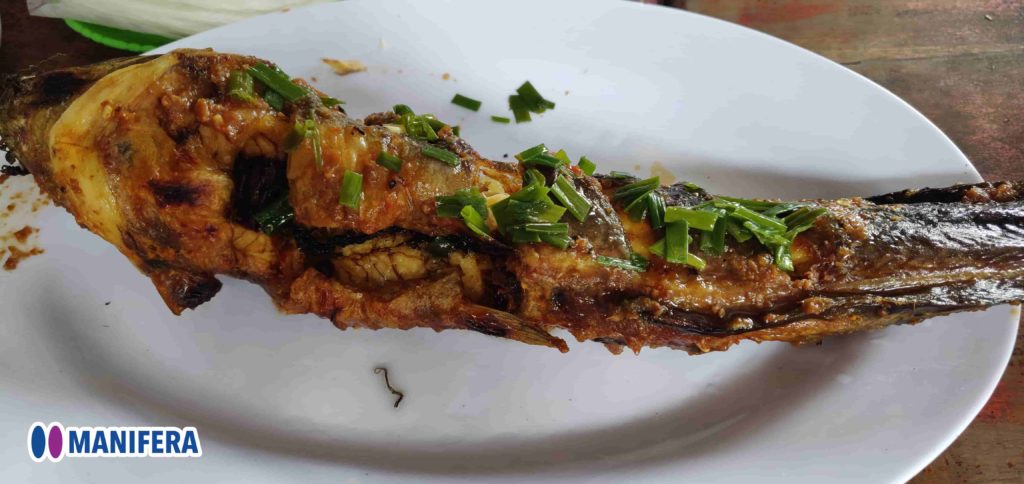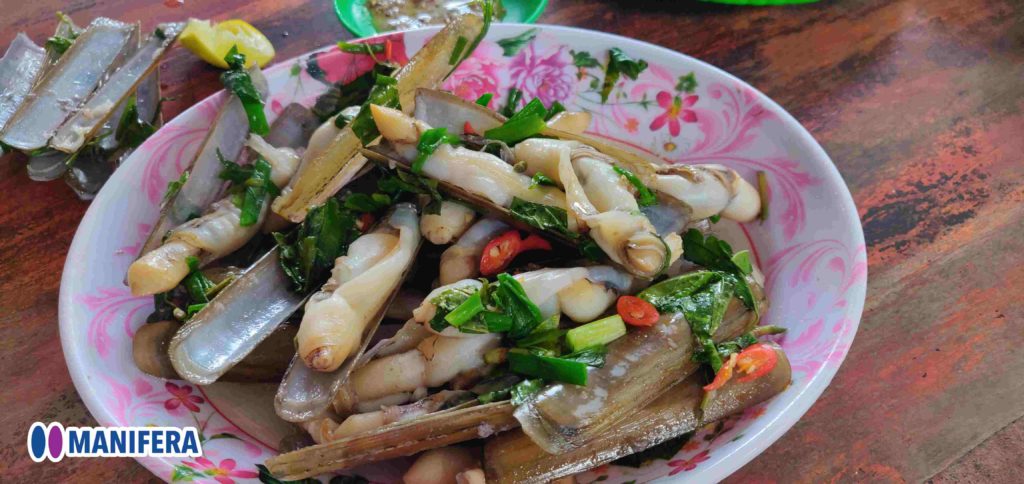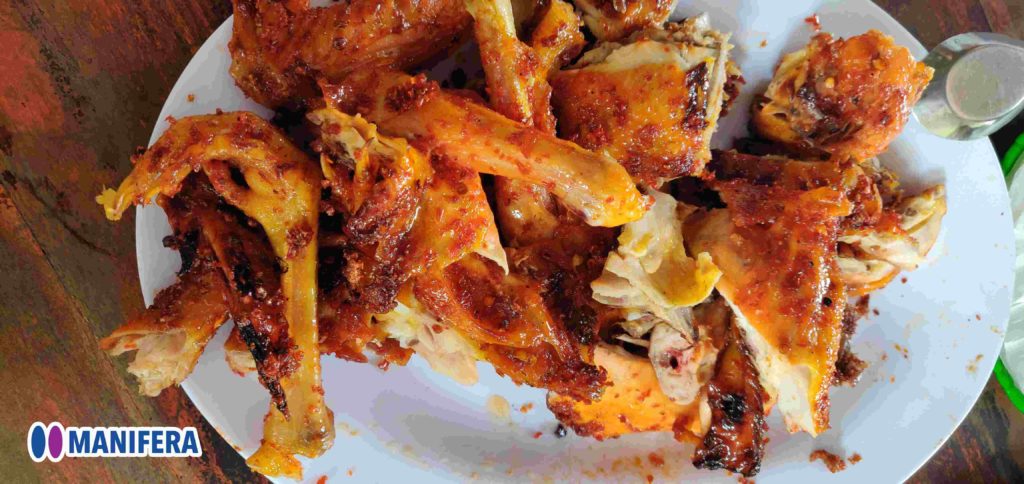 1:00 PM: Check-in at our apartment
After having lunch at Long Son island, we went back to the itinerary and arrived in Vung Tau city shortly after. Here we checked in into our apartment and had a short break, preparing for activities at 3:00 PM.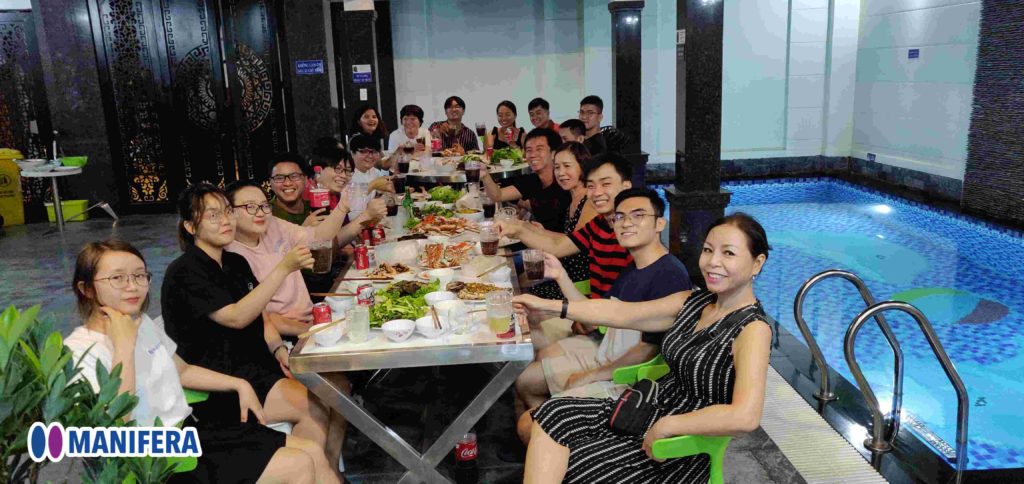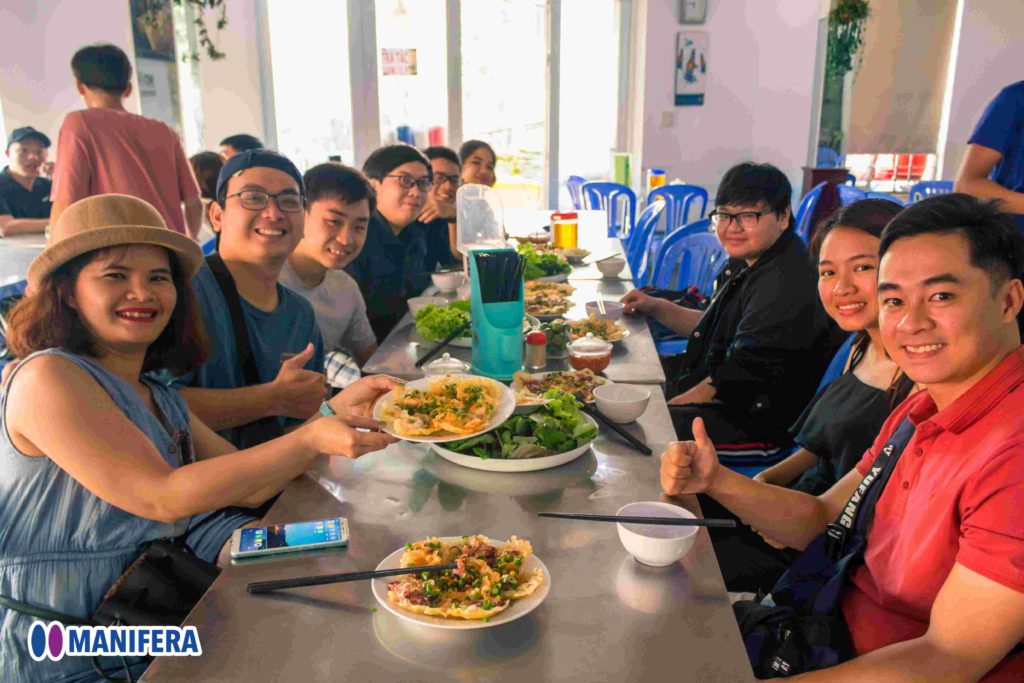 3:00 PM: Go for a walk to the beach and visit the Christ statue
After our lunch break, I was full of energy again to prepare for the next activities. We continued to visit the Christ statue all together in Vung Tau.
The statue of King Kito is an extremely famous tourist destination in Vung Tau. The statue of Christ the King (the statue of the Lord with outstretched arms) is a statue of Jesus placed on top of Tao Phung mountain (Little mountain). This is the largest statue of Christ in the world, bigger than the statue of God the Famous Savior in Rio de Janeiro, Brazil.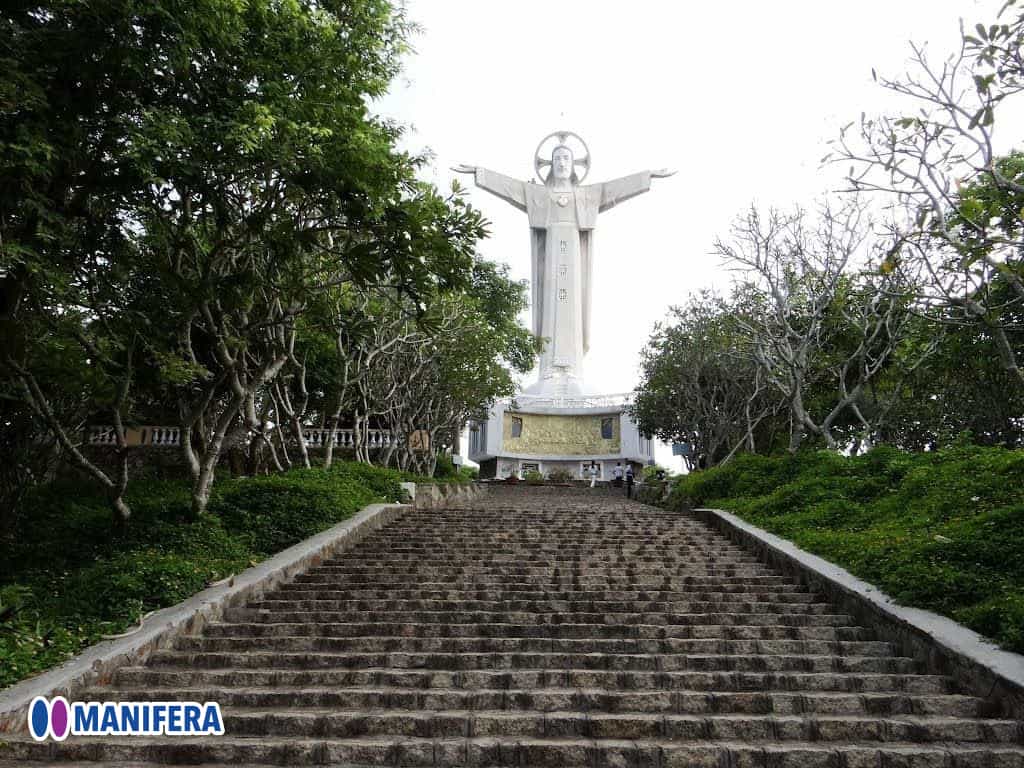 The statue is 32 meters high, its arms are 18.4 meters long; placed on a pedestal carved with the figure of God and the 12 apostles. Inside the statue is a spiral staircase consisting of 133 steps, running from the base to the statue. The path to the statue has 811 steps and climbs 176 meters high. The heart of the statue can hold 100 visitors at the same time.
The path to the Christ statue can be seen as a challenge for members of Manifera. To reach the statue, we have to go up nearly 800 steps. But it seems that everyone got through with the help of benches along the route. And when going to the statue of God, to visit all the inner architecture and climb to the top of the hand of the statue, we have to climb 133 more steps. It's tiring, but it is considered a sweet challenge, at least for me to see one of the greatest statues in the world.
After visiting the statue of King Kito, the Manifera team decided to relax at the coast of Vung Tau. In Vung Tau, there are 2 places to visit, which are the Front Beach and the Back Beach. We decided to visit the Front Beach as it is nearer to the place where we stayed. When we arrived at the beach, some of us immediately rushed down to the beach and went for a walk along the beach. Others sat down and looked out to enjoy the beautiful sea-view. We all enjoyed this beach but in different ways for each of us.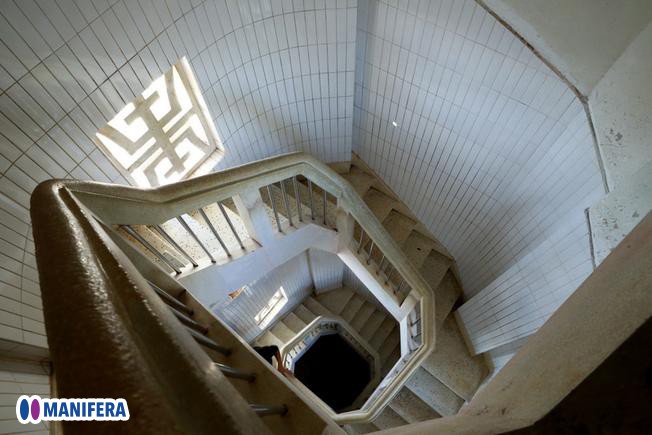 5:00 PM: Preparing for the Manifera team's party
We started teaming up to prepare for the company's party at 6:30 PM. One team went to the local marketplace to shop for food and after that prepared the various dishes in a delicious way. And the other team took care of preparing the location, drinks and the dishes and utensils.
6:30 PM: Party starts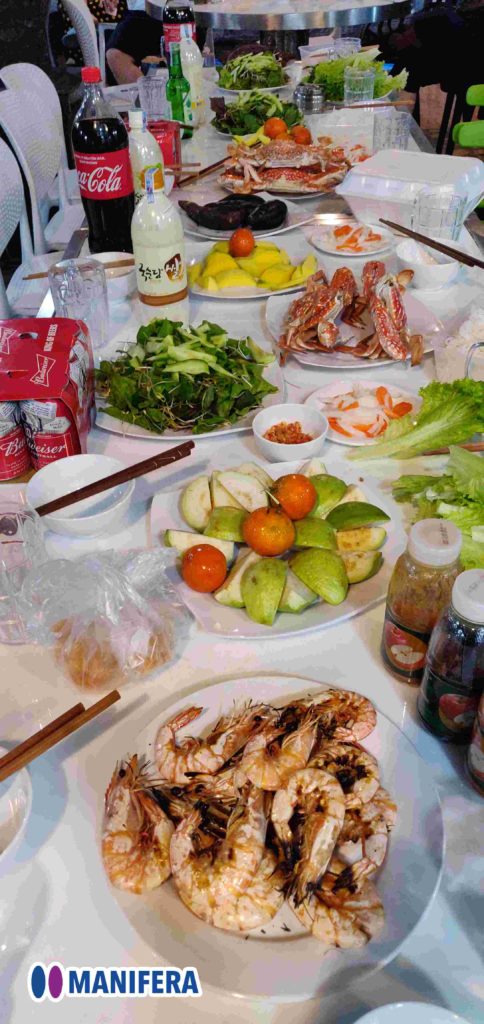 When the clock stroke 6:30 PM, everyone had gathered, and the food and location were ready to have a great party. We had grilled seafood (including shrimp, crab, squid, fish, …), soft drinks, alcoholic beverages (fortunately the Manifera team are old enough to use alcoholic beverages) and some dessert fruit. The food and the party were great, as was the chit chat talking and laughter.
8:30 PM: Play a Minigame
After 2 hours of dining, we were surprised with a Minigame that was secretly planned by the company's leadership team.
The game is called the "Words Guessing" game. We were divided into 2 teams.
Mode of playing: each person in the team will in turn act out a word which the other teammates have to guess. Note, only paper and writing is allowed, and one can only draw pictures, no related words or letters. Sounds easy, but this game takes some practice and along the way both teams became better, while enjoying all the funny drawings.
After 30 minutes playing the game, we determined the winner. Fortunately, I was on the winning team. Both teams received rewards for their efforts.
After finishing the game, we cleaned up the "battlefield" together and enjoyed the rest of the day.
9:00 PM : Our own activities
This is the time we spend for our own activities. While some people gathered together to play songs or sing Karaoke (our accommodation had a Karaoke room), Me and some other colleagues went walking along the beach and the square (there is a square in the sea, where tourists gather). We felt extremely relaxed and comfortable together enjoying the fresh sea air at a beautiful night like this.
All are unforgettable memories.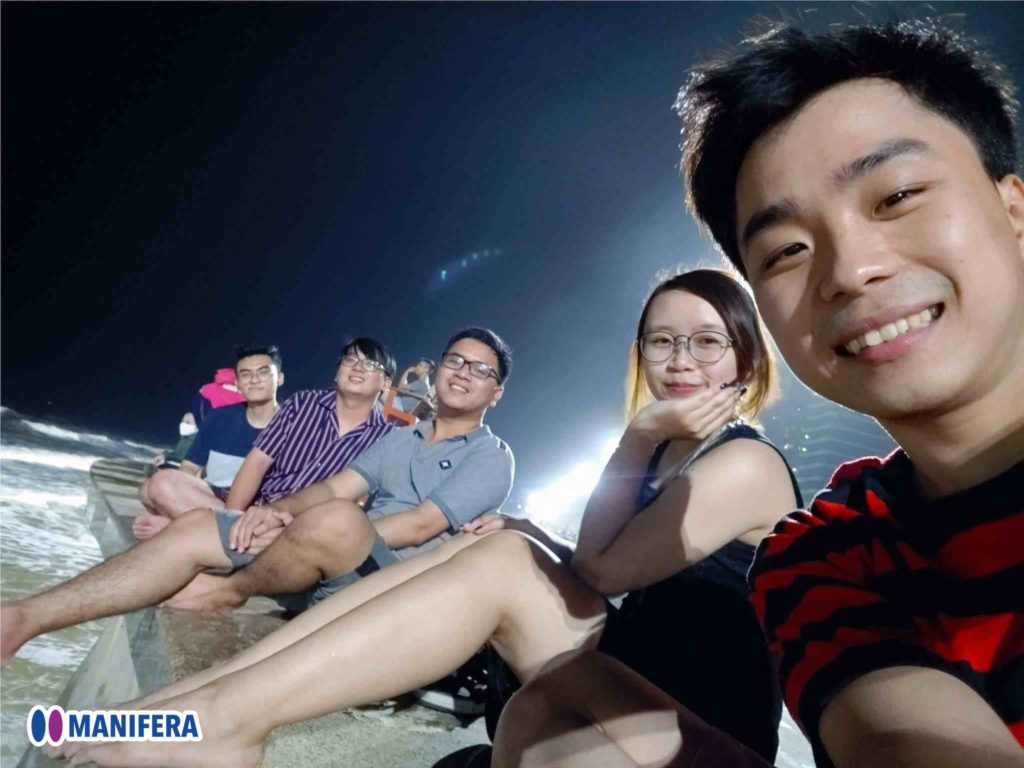 11:00 PM: Rest after a great day
We returned to our rooms after a day full of active and joyful fun. Everyone quickly returned to their rooms and fell asleep to prepare for the next day's activities.
December 13, 2020
8:00 AM: Breakfast
Our alarms went off at 8:00 AM, to prepare and we went on with the bus to go to a restaurant for breakfast.
There are 2 options for breakfast to choose from: Pho and Banh Khot. If you've ever visited Vietnam once, you will definitely know Pho here.
Pho is considered a unique traditional dish and is highly appreciated by international friends. In Vietnam, you can see Pho everywhere
About "Banh Khot", this is a specialty dish of Vung Tau, made from rice flour and the filling you can choose (including: squid and shrimp) served with fresh vegetables and dipping sauce. Because this is a specialty of Vung Tau and it was a long time ago since I ate this, I chose "Banh Khot" for my breakfast.
Banh Khot is a specialty dish of Vung Tau, made from rice flour and the filling you can choose (including: squid and shrimp) served with fresh vegetables and dipping sauce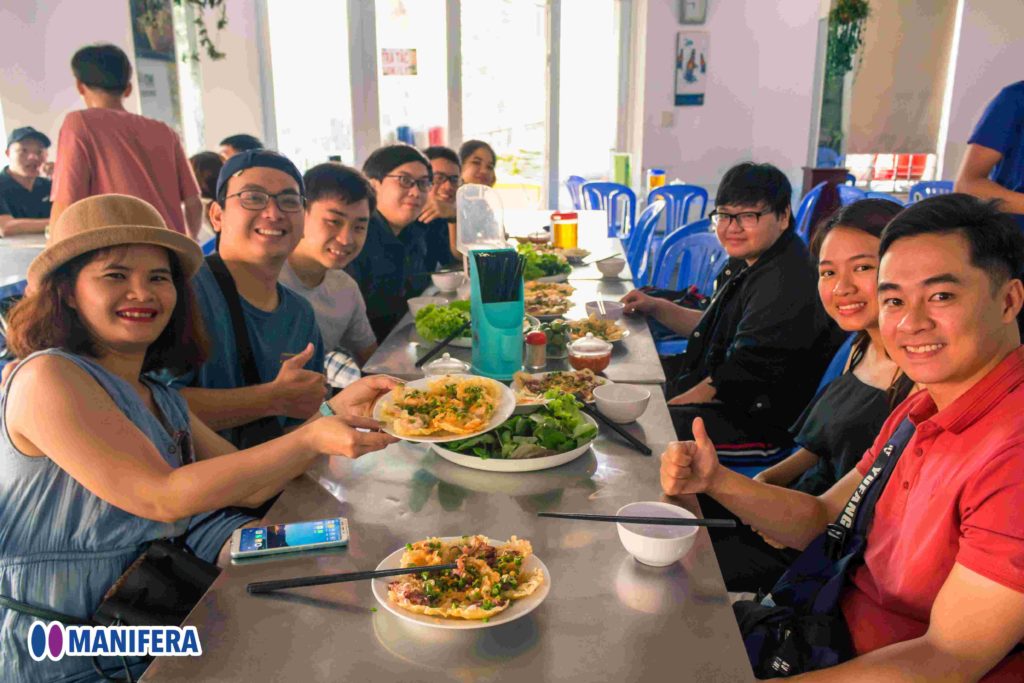 9:00 AM: Morning Cafe in Vung Tau
Since Vung Tau is a tourist city, and Morning Cafe has long been a Vietnamese culture, it is understandable that a large tourist city has a multitude of different large and small Cafes. In Vung Tau, you can easily find a Cafe with an extremely beautiful sea view with unmatched service quality.
The Cafe we choose is Hon Ru Ri, one of the most famous and beautiful Coffee & Restaurant here with a variety of drinks for everyone of different ages.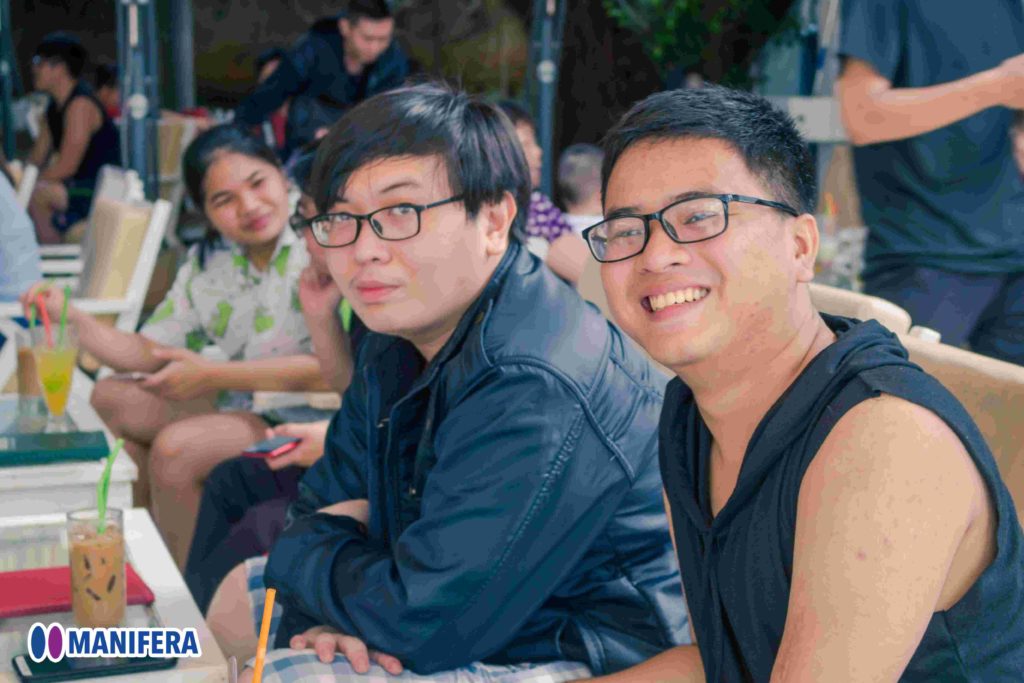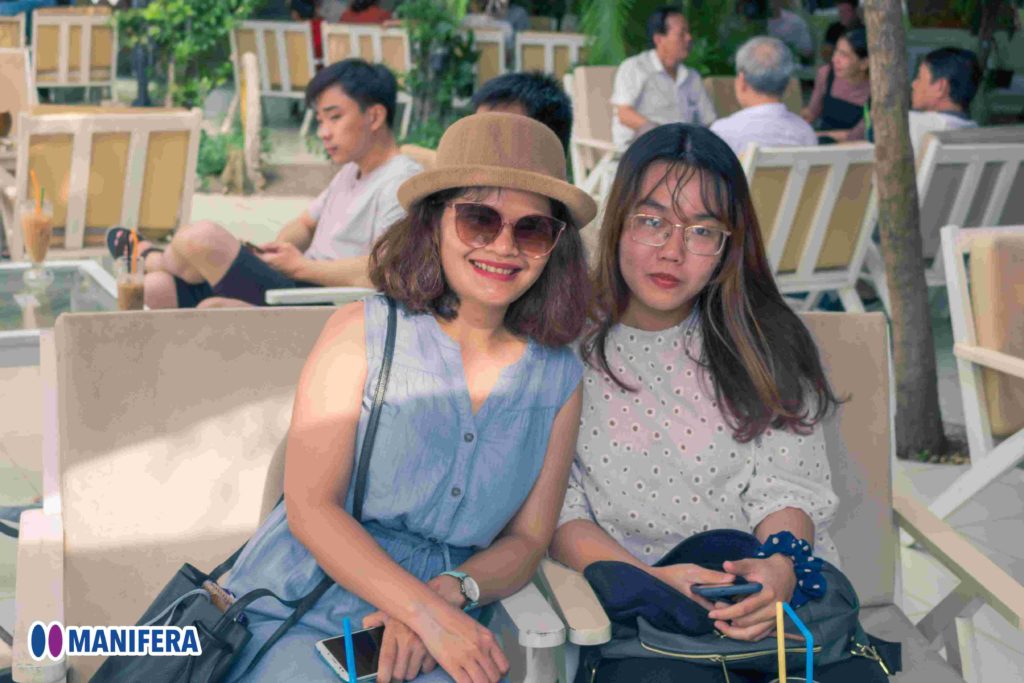 We both use the cafe and chat, some take advantage of this time to take the best pictures as this is a beautiful place as well. After this we returned back to the hotel and prepared our luggage to return to Ho Chi Minh City (HCMC).
12:00 PM: Lunch in Vung Tau
After preparing the luggage, we checked out and went out for lunch. We decided to choose another Vung Tau specialty – Stingray hotpot. Stingray Hotpot is an extremely delicious and famous specialty in Vung Tau, with a sour taste mixed with a little sweetness, creating a very tasty feeling and extremely easy to eat.
14:00 PM: Visit the Seafood Market
After lunch, we visited the Seafood Market so that those who wanted could buy gifts to bring back for relatives and family. Some bought salted egg sponge cake – also a famous specialty dish of Vung Tau. Lots of choice at the market made it difficult to choose for some of us….
16:00 PM: Return to HCMC after a long outing.
We got back to our bus and returned home to Ho Chi Minh City in a smooth trip back.
We had a very relaxing, fun and joyful outing all together! This was an extremely meaningful outing for all of us and will be remembered by all of us.
We sincerely thank the management team of Manifera who are always willing to do the best they can for their colleagues to find a good work-life balance for all of us!