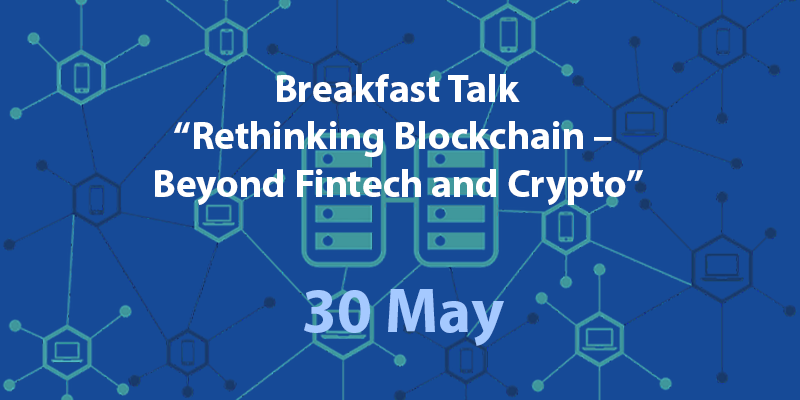 When speaking of Blockchain, many of you will think of Fintech, ICOs, STOs and cryptocurrencies. Now as a startup, an entrepreneur and a business leader, you can start to innovate and rethink how to leverage this new technology for you, your business and even uncover opportunities to disrupt your entire industry.
In this version of Breakfast Talk, DBAV and Manifera Software Development would like to bring up this topic on "Rethinking Blockchain – Beyond Fintech and Crypto" with some of the key takeaways for you:
– Dispel Blockchain Myths & unlock New Business Opportunities,
– Blockchain Trends & how they impact You,
– Discover how to use blockchain to gain breakthroughs in your business,
– Rethinking blockchain Security by Design.
Date and time: Thursday, 30 May 2019; 8:00 AM – 9:30 AM
Venue: DBAV office, 15th Floor, The Landmark, 5B Ton Duc Thang, Ben Nghe, District 1, HCMC
Entrance fee: DBAV member: VND 150,000 | Non-member: VND 300,000
Light breakfast will be provided at the event.