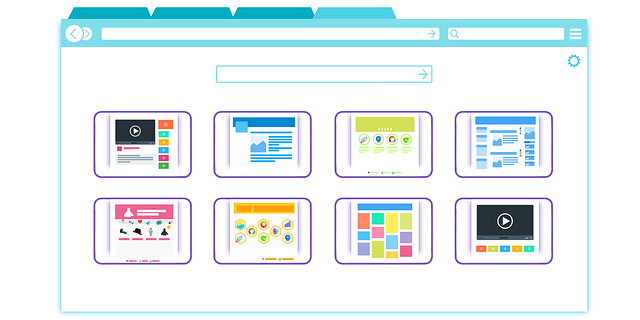 For a company, standing out from the competition and having an excellent online corporate image are essential. A website can help you achieve these two goals.
It is a common practice to build a website from an existing Visual Studio template to reduce cost and time. But in the long run, is it advisable to proceed this way?
Sites Created with Available Themes Platform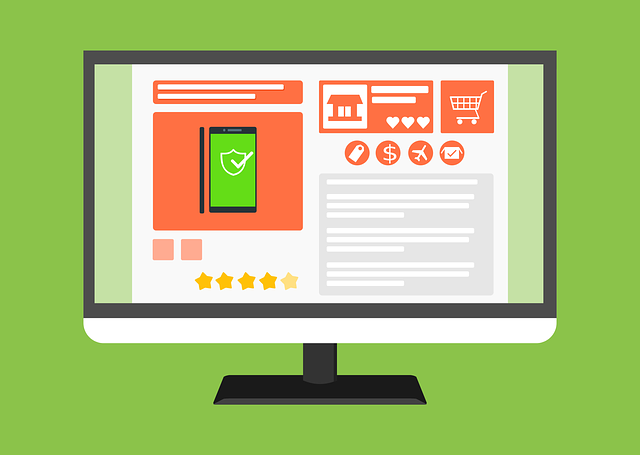 Web developers have released many website templates, which can be purchased by third parties for building websites quickly. The developers make the codes of the templates available to anyone who purchases them. The codes come in packages that can be installed and configured at will, and they get updated frequently. Some developers themselves provide technical support for the installation and configuration of their templates.
One disadvantage of templates is the fact that other users can buy the same template that you buy. Your website may appear graphically very similar to some other websites. In this case, your company's standing out would become difficult unless you spend more resources to customize your website.
Templates can be customized in terms of content and graphics. To overcome the sameness problem, you must invest to create your own texts and pictures to replace the ones in your template. The result is a website that fits your corporate image.
The main disadvantage of templates is that they are not very customizable in terms of functionality.
Templates are created for the wow effect using design tricks such as pleasant colors, beautiful graphics, and impressive animations. They are great for displaying static information like corporate information, news, and blogs. But they are not good beyond that.
Templates are helpless to serve information that changes frequently such as stock prices, sale promotions, and customer interactions. Modern websites often require functionalities that involve dynamic data. They need to collect data, process data, and display data. Such tasks call for custom-made websites.
Search engine optimization (SEO) is another area where template websites are weak. In order to get ranked prominently by search engines such as Google, it is not enough for an article to set the title, keywords, and description meta tags. The whole page must follow very specific guidelines, which aim to place data in certain strategic locations for better indexing by search engines. Only custom-made websites can do so.
Given all of its weaknesses, what is a template website good for? A quick, cheap online presence.
If your online customers want information quickly, you just buy a domain, a template, and a hosting service where to publish the website for your customers to visit.
If you want the website to truly shine, you should hire a graphic designer, who will do all the artwork for your website. You may also need a copywriter for expertly content writing.
Your company's website could go live in just a few weeks from a low budget to a moderate budget.
Here are the pros and cons of templates:
PROS
Low initial cost: the cost of buying a template ranges from free to $900.
Short construction time: you only need to create texts and pictures.
Ease of custom content and graphics: all you do is replace old content and graphics with new texts and pictures.
Quick and cheap deployment: all hosting services offer cheap plans to host a template website.
High return on investment: since the initial investment is small, you can recoup that investment in a very short time.
Cheap and simple maintenance: maintenance involves only texts and pictures, so it does not need information technology professionals.
CONS
Potential sameness: if you do not spend resources to customize content and graphics, your website may look like some other websites, because a template can be sold to many customers.
Limited functions: the template only offers pre-packaged features, not custom functions.
No dynamic data: a template website cannot collect, process, and display ever-changing data.
Not optimized for SEO: search engines have many specific guidelines that a template cannot satisfy. Only a custom-made website can implement all the SEO guidelines.
Custom made websites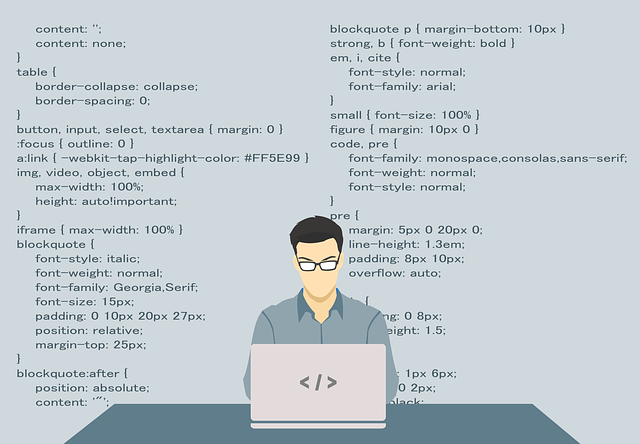 A custom website is "tailor-made" for your company. Its design is unique to your corporate image, and its functionality adheres to the specific needs of your customers. Thus, the need to stand out from the competition is satisfied by a custom website.
Building a fully customized website demands a different cost structure and time schedule compared to the use of templates.
Just like the template case, you still need a graphic designer and a copywriter.
Unlike project templates, you must hire a team of professionals: a web developer to program all functionalities, a tester to prevent bugs and errors, a data integrator to collect and incorporate dynamic data into the website, an SEO specialist to promote the website to search engines, and a digital marketing specialist to acquire customers. Each professional carries out a specific task and must coordinate with each other.
With a custom website, you can build out any function and application you envision. There are no limits to your company's online presence!
Building a site from scratch allows you to "adjust the pitch" along the way. If the user experience is not optimal in the first version or at the marketing level the product or service is not well received, it is possible to modify the setting of the pages and optimize all these aspects in the next version.
The professionals, who create an ad hoc site, can always be available in case of fixes or corrections and can guarantee faster intervention times. In the case of critical websites, such as e-commerce, for example, timeliness is a must!
Even though the cost of creating a custom-made website is higher than a project template website, and even though the time it takes to build that website is longer, the final product is exactly the one your company wants—however complex it is.
To summarize, these are the pros and cons of building a custom made website:
PROS
Goal achievement: custom-built means every function you require is there for you. You can dream of any application and have it built.
Future adjustment and expansion: since you control all the codes, your team of professionals can make changes easily.
Easily administration: since the website is built according to your requirements, you know how to operate it very well.
High security: if updated constantly, custom-made websites are more secure than template sites
Optimized for SEO: custom websites can comply with all SEO rules.
Total responsiveness: if the user experience or your business rules need to change, you can have them changed quickly.
Total flexibility: you adjust the website according to your corporate image and marketing strategies.
CONS
High initial realization costs
Fixed maintenance costs: in order to guarantee responsiveness and security, you need to maintain a team of professionals to monitor and improve the website.
Longer construction time: a custom-made website may take from a few weeks to a few months to be built, depending on its complexity.
The main impediment to having a custom website is the high costs of construction and maintenance. But you can overcome it!
Outsourcing is the solution to this problem.
Outsourcing web development companies like Manifera can lower the costs significantly for you while maintaining superb quality. Our team of top-notch software engineers, designers, and SEO specialists are based in Vietnam and managed from Singapore and the Netherlands. As such, we can build and maintain your custom website at incredible rates. Your website will be fully hosted and backed up in the United States and Europe. You will get a service so responsive and high in quality that you'd think you had an in-house team.
Build your custom website today. We are eager to discuss this with you. Click here