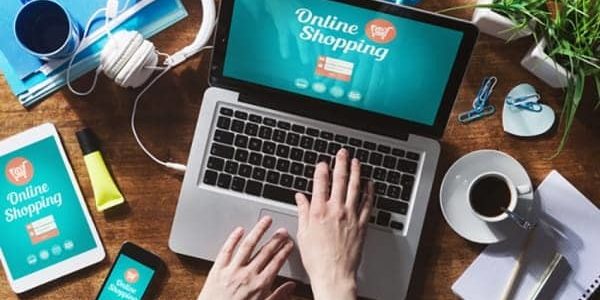 What is e-commerce? I guess at present there are hardly any persons to find who have not yet bought something through an e-commerce website out there, or even someone who has never heard about e-commerce. In other words, e-commerce websites are popular and trendy for people in modern life.
No matter what you're buying online or in a store, the process of transaction will be the same: exchanging money to get things or services that you want. In store, initially you go around to choose and compare products, take them to the checkout, pay by card or cash, finally go back home with the bags of purchased items. With online buying, it happens similar. However, there is a huge difference which is: you cannot actually touch or see the goods directly until they are transported to your place.
This side of buying online is considered as a problematic issue to customers as well as retailers. Moreover, two more things that can be harmful for the Sellers's revenue are related to processing transactions online and the delivery system; it means that customers definitely want to transfer their money in the most secure way and check whether the goods they've ordered are actually in stock and how and when dispatching and delivering the goods will take place.
Based on all of that, a successful e-commerce platform needs to consist of three different systems: web server that can manage an online storefront and process transactions, a really good database system that can effectively check whether items are in stock or not and a dispatching system which takes care of linking between the warehouse and the delivery to pull out the shortest and the most affordable way of sending the products to the buyers as soon as possible.
All three of them are important for the e-commerce platform, however the first one which is the web server is the most crucial. As you can observe, there are a lot of small online stores running successfully without a complicated database and dispatch system. The only thing they need is a cool e-commerce website to show their business, products and receive orders from their customers; the remaining things they run by themselves, like: informing customers whether items are in stock or not, delivering items to the customers via the post office. So, you can say that the way your e-commerce platform is set up, decides the success or failure of your business!
HOW SHOULD AN E-COMMERCE WEBSITE LOOK LIKE?
Design is the most important factor of an online business. Don't think that an attractive design is the highest priority in this case. In fact, a usable design will rule the world! This is to navigate the action of customers on your website smoothly and logically without confusing them. Next, when you run an e-commerce website you must have people trusting your website to let them conduct the transaction process without any doubt. Finally, there is a place for attractive design to attract people at the first glance.
In the past, setting up these above things was complicated and would take a lot of time. People used to build a dedicated webshop from scratch and developed a merchant system including secure transactions and shipping processes manually by their own. Can you imagine how complex this was? These days, it's much easier for people since there are currently a lot of helpful resources which support the setup of e-commerce platforms. People can build an online store in a few minutes by a lot of dedictated e-commerce Content Management Systems; and some big stores even allow to incorporate mini versions of their store inside your own website so you make a small commission selling their products within your own site. Websites like PayPal can help to make it possible to build a store very quickly and, since they have built-in credit card processing features, handling transactions couldn't be simpler.
Last but not least, to be successful in this industry, speedy delivery is really important. Related to one of the negative sides of e-commerce, which is customers can not have their buying items right after they pay, you can imagine that they wish to receive the items as fast as possible! That's the reason why big companies like Amazon and eBay are spending a lot of money for warehouses and dispatch systems, their purpose is to satisfy the customers.