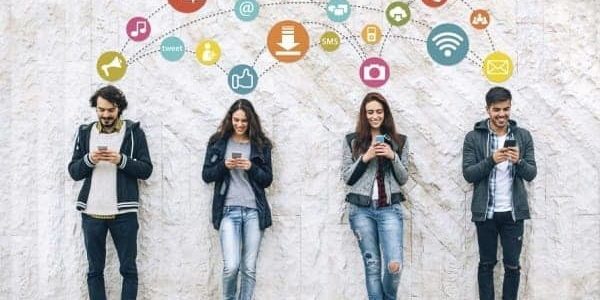 Offshore Development IT services has been a standard practice for some time due in part to their generous benefits regardless of the size of the organization, industry and job requirements. In the past, the reason why outsourcing was necessary for software development was to save on operational expenses. Software development process incurs an enormous amount of company's fiscal budget, so outsourcing some of it can reduces the cost required for the operations. Today, though, Offshore Development is in high demand because it helps businesses and companies function a lot more efficiently without the need to source or employ new talent. The outsourcing of services such as software development to companies with the skills and workforce to deliver, means that you get to fulfill the needs of your business without the associated complexity of building up your professional development team. Thanks to offshore development centers (ODC), this outsourcing can be made possible and efficient.
In software development, outsourcing of these activities is a critical decision that requires a lot of time and research for in-depth reckoning and consideration. Here are some of the things to keep in mind when you outsource software development:
1) Physical Requirements
One of the basic requirements of outsourcing is personnel availability. The company to whom you are outsourcing the job to, should have enough staff to meet your companies' needs. Most offshore development centers have the personnel to meet different needs of clients.
2) Availability of Qualified Personnel
In most software development companies, they experience a shortage of skilled and experienced developers, which is entirely comprehensible and more common than you would expect. In most cases, companies require competent and qualified personnel to take up specific posts without being on their payroll. In such instances, outsourcing of skilled and well-trained IT staff to offshore development centers is a good option.
3) Quality of Talent
In the outsourcing of software development, the quantity of available staff and quality of available staff are two primary causes of concern for hiring companies. Once a hiring company has made its decision to outsource technical support and software development activities, they scout around for the best talent that can be acquired from a wide scope of options. Since they are no longer limited to the local talent available to them, companies put emphasis on hiring the best hands they can afford.
4) 24/7 Benefits
When software development companies outsource software development to offshore development centers, depending on the terms and conditions of the agreement, they get the advantage of a 24-hour around the clock support. When the outsourced company is in a different time zone, the chances are that software developers would be present to finish tasks during non-office hours for the hiring company. That could also mean that when outsourcing assignments are assigned at the end of the working day, they can be completed before the beginning of the next business day, so time is not wasted on the job.
5) Communications
Distance is no longer a barrier, thanks to advancement in technology. Software development companies and offshore development centers can easily outsource software development to a company miles away from their base and still maintain effective communications via online platforms. Online conference calls and video calls can be employed for effective communication. If the need for discussion of a problem arises, or an issue needs to be fixed, conference calls resolve the issue efficiently and without stress.
6) Company's core tasks
When IT jobs are outsourced, the company can target all of its focus on achieving its set out goals and objectives. Since the purpose of every enterprise is to generate revenue by changing lives, the companies can become very efficient by concentrating all of their resources on the various operations that make them run effectively such as Marketing, PR, HR, Sales, production, etc.
These days, software development, admin, logistics and other jobs are increasingly being outsourced to major companies. The jobs may initially be an integral part of the company's operations but once they have been outsourced, they turn to secondary concerns and corporations can devote time to developing other aspects of the enterprise for efficient growth. This way, the focus is given to primary operational functions and roles.
When you seek Offshore Development Center activities for your team or company, make sure to keep the above points in mind. If you do it right and outsource correctly, it just might be the best decision you get to make, helping the growth of your company in the long run. Your choice of offshore development center matters significantly, so you should endeavor to carry out an in-depth research about your choice.