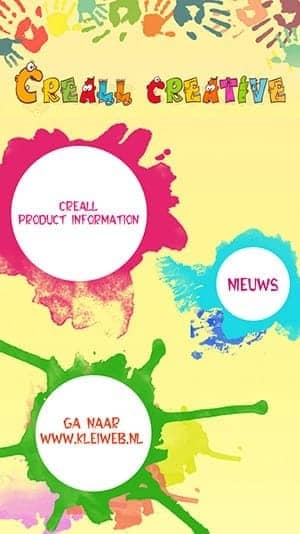 CREALL CREATIVE
The Creall Creative app provides information about Creall Creative products as developed and produced by Havo B.V. in The Netherlands. Creall Creative products are creative materials, like paints and clay, for the educational and hobby sector.
With the Creall Creative app users can easily get information about their Creall Creative products by scanning the bar code of the product. Upon scanning, the latest information about their product will then be displayed in the app.
In addition to using the bar code of the product, the user can also select a Creall Creative product from lists to get information about a product.
For the company Havo, this app leads to more engaged customers for their Creall Creative products.
PROJECT TYPE
Mobile Application Development
TECHNOLOGIES
Android, Java
SERVICES PROVIDED
Layout design, Web development, Web application testing
CLIENT
Havo B.V.