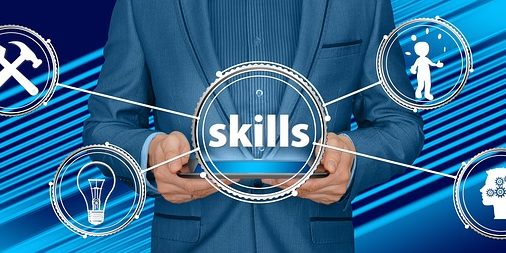 Step 1: Understand the Outsourcing Engagement Model According to Your Business
The following are various models of offshore software development outsourcing for you to choose from based on your company's specific needs and requirements:
1. Time- and Material-Based Model
While employing this model, the project efforts are measured in terms of the execution time and the resources used. Project costs are directly linked to the measured project efforts.
This model offers a lot of flexibility and scope for the development and modification of project specifications in keeping with the ever-changing market needs.
2. Fixed Project Based model
This model is employed when the uncertainty factor in a project is almost negligible. Under this model, you pay a fixed amount towards the end-to-end execution as well as delivery of the project.
3. Milestone-Based Model
As per the title, this model entails effectively dividing up the entire project into small parts termed as milestones. The progress of the project is analyzed in terms of the number of milestones that have been completed successfully.
Step 2: Employ Different Sources to Find Your Outsourcing Company
1. Google Search
You can make a list of all the keywords that fit your company's requirements to give you the best and most relevant results. Take your time in shortlisting them and then choose the one that has the best reviews from renowned companies.
2. Marketplaces
You should refer to online marketplaces while on the lookout for offshore outsourcing partners. There are various online marketplaces for IT services that are readily available to businesses.
3. Referrals through Colleagues
Although this is a reliable way, you need to make sure to evaluate your company's needs as it is not necessary that what worked for them will also work for you.
4. Directory Listings
Clutch: Clutch can act as a helpful assistant for enabling you to research and review your choice of an offshore outsourcing partner.
Reddit: You can navigate this website to know what people are talking about these days.
Craigslist: This website is a great place for posting ads based on your specific business environment.
Step 3: Understand the Skills and Capabilities of the Company
Some of the most important points that you need to consider before finalizing anything are as stated below:
Industry Experience: It is highly crucial that you check your potential outsourcing partner if they have the due experience in the same industry as yours. The team's skill set must be backed up by significant experience.
Working Model: You need to take note of their working model before going ahead with the deal, i.e. if they work on an hourly basis or not and what their rates are.
Development Process: You should also note what software the outsourced team has worked on in the past and what its development process entails.
Communication and Collaboration: You need to make sure that the communication and collaboration processes of the outsourced team are on the same level as your company's.
Security and Confidentiality: It is most important to check the team's contract policies and pay attention to the conflict resolution terms that it follows.
Step 4: Consultation and Requirements Analysis
The final step is the consultation and requirement analysis, and it is the most important phase of any project management. With the help of requirement analysis, you have a clear picture of what the project deliverables are and what the defined scope of the work should be according to which the tasks will be taken up. In case of improper implementation of requirement analysis, you can end up wasting a lot of time and money due to the unmet needs of the company.