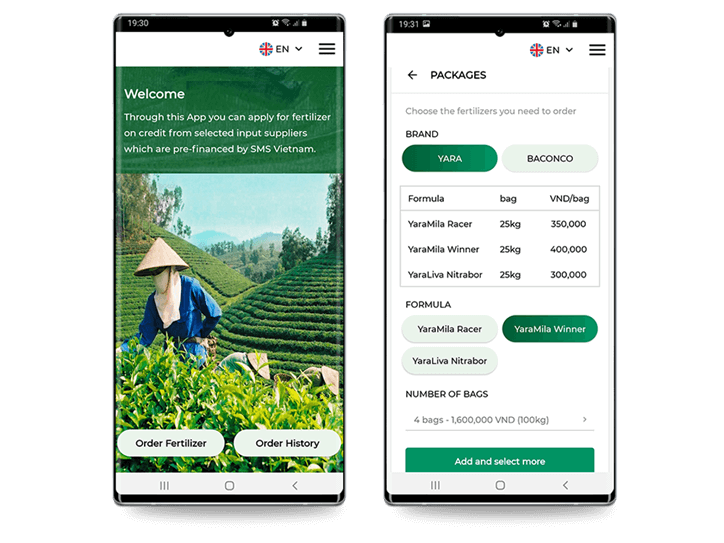 Loan Application Platform
With the mobile app of this loan application platform, farmers in Asia can easily request for loans for their supply needs and order their supplies at the same time. The platform further foresees in efficiently handling these loan requests and integrations with bank loan applications.
Manifera has developed the complete platform consisting of the mobile app for the farmers, the backend containing the database and all the logic, and the Admin Portal for the staff to manage and oversee the activities within the platform.
PROJECT TYPE
Mobile Android app, Admin Portal and backend
TECHNOLOGIES
Laravel, PHP, Android development using React Native, Google Cloud Platform
SERVICES PROVIDED
Web development, Mobile App development Android, Service and Maintenance for keeping the system operational and expending the features.