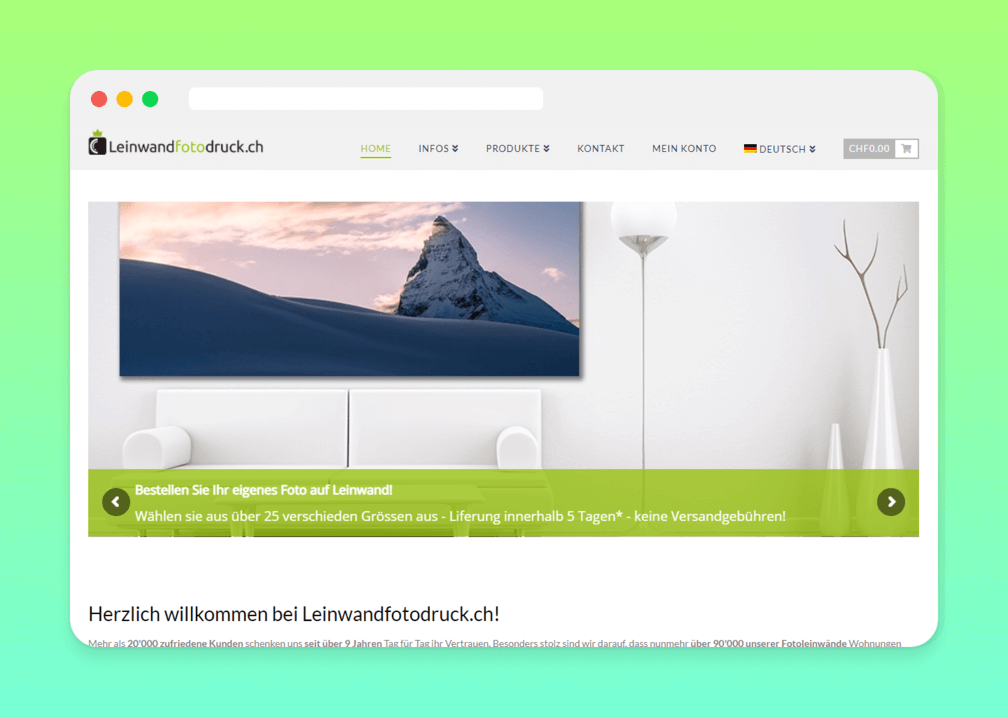 The Leinwand Web Application
The Leinwand web application enables users to get their photos printed on various materials like canvas, wood or metal. The web application provides for an easy ordering process and has interactive photo uploading features.
Manifera has built the Leinwand web appliciation based on WordPress and WooCommerce, adding a convenient image uploading feature, where the user can perform multiple selections like portrait, landscape, various sizes, mirroring, and choosing different effects like black and white, negative, gamma and hue.
PROJECT TYPE
Web Application
TECHNOLOGIES
WordPress, WooCommerce, HTML5, CSS3, JQuery
SERVICES PROVIDED
Web development, validation testing and deployment.
CLIENT
Leinwand, Switzerland