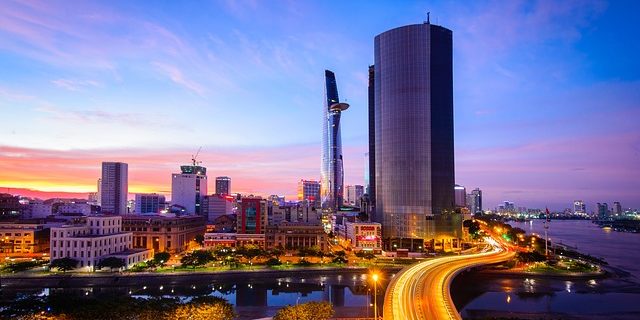 Vietnam is among the top-grossing offshore software development countries, with a vast and capable infrastructure and skilled, professional engineers at your disposal. The country has evolved in the essence of IT and software development and has upgraded their potential services and skills regarding programming and software development. With a tough economy, Vietnam has, it is very critical to make both ends meet. Hence, a large population indulge themselves in programming and software development. The skillset and enthusiasm related to various IT services they provide are worth watching. Any programming, app development and software upgrading can easily be handled and executed here.
When it comes to jobs, Vietnam being the central Hub of offshore IT development happily offers certain tasks related to the particular field, only the professional and able candidates are given a chance to prove their flashing talent. Among various jobs provided in Vietnam for offshore software development a few are listed below;
Software Engineer
Among multiple jobs listings, one that stands out from all of them is Software engineer. A software engineer basically deals with the design, development, testing, and management of various software systems. A candidate with unique talents in Python development and C++ programming is appreciated the most. The software engineer is the most respected and highly paid job in all of the offshore software development jobs.
Data Management
Data entry or data integration are the likewise keyword which affiliates with the data management. It is the most critical job as it requires mindfulness with the systems, environment, and colleagues as well. A minor error can crash the whole project and rebuilding is not an option. Candidate for this particular field is required to have a certain mindset and passion for the job along with initial training or work statement from previously handled jobs. They are also expected to analyse the arriving data on a regular and frequent basis.
Software Structural Designer
Whether you are applying in Vietnam or any other destination for this particular title, you should have a specific knowledge required to undertake the job. You should be able to prepare software designs, products and equipment based on the ideas of engineers. The candidate is responsible for making safe, technically accurate and cost-effective equipment designs. If you are thinking about applying for this job, you should have a perfect knowledge of NX software along with Auto Cad for designing the basic structure of the software or the application under development.
IT infrastructure administrator
This particular job requires, knowledge of IT administration and maintenance around the clock. It involves upgrading, maintaining and supporting the IT centre with the latest encryptions and firewall maintenance. Data analysis is also part of the job, and some off hours maintenance also comes with the package. Candidates are also required to implement any software changes and participate like a real team player with excellent problem determination skills.
Service Engineer
The job description includes excellent communication skills along with customer relationships from around the globe. You will be handling the new work coming in and acting like a bridge between the customers and the rest of the engineering team. All the complaints and special requests of the customers seep through the service engineer. Apart from this, any maintenance requiring help with the systems will also be part of the job.
Test Engineer
After a particular app or software has been developed, it is processed along the line for testing and quality assurance. The test engineer is responsible for developing and debugging test programs, schematics also including hardware and layout. It is a very critical job as final approval to the whole project is given by the test engineer after carrying out a series of tests on the project.
These are various offshore software development jobs available in Vietnam, and individual companies or organisations are more than happy to have people with a special talent which can help them in overcoming the workload particularly the software development.