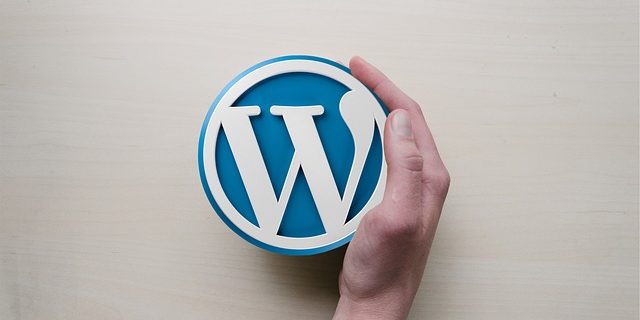 With around 18 million installations, WordPress is the most popular content management system (CMS). WordPress platforms have come a long way to guarantee flexible and customizable solutions that empowers you to create, and manage your digital presence effectively as you can benefit from various themes, plugins, and widgets. In short, a company can benefit a lot from a good WordPress developer. Hence, this article suggests tips to hire a good WordPress developer for your business growth.
Guidelines to hire a good WordPress developer
This article is composed of 5 parts which explain clearly the way to hire a good WordPress developer
• A fundamental distinction between wordpress.com and wordpress.org
• Why do you need to hire a good WordPress developer?
• What can a good WordPress developer do?
• What do you need to prepare to find a WordPress developer?
• Where can you hire a WordPress developer?
A fundamental distinction of between wordpress.com and wordpress.org
While the free WordPress CMS (wordpress.com) is considerably easy to use even for novice complete beginner users, it lacks flexibility and functionality of the "wordpress.org" version.
In fact, "wordpress.org" is 100% free and easy to use. If you build a website, you can fully control all its data and modify it in the way you want. Moreover, you can take advantage of self-hosted WordPress to build an e-commerce business full of services from content management to payment and delivery. The real cost of wordpress.org depends on the level of complexity for your site. As everything is under your control, you are also in charge of backups which can be easily managed by tons of plugins to set up automatic backups. In order to set up and customize wordpress.org, appropriate knowledge and skills are required as WordPress uses PHP code and MySQL database management system.
Meanwhile, wordpress.com is a hosting service including 5 plans from free membership to VIP package at different price points. Although you don't need to worry about hosting or backups, there is a handful of restrictions on customizations such as plugins, themes, ads..etc.
Why do you need to hire a good WordPress developer?
Technically WordPress is a framework of PHP. However, a PHP programmer isn't necessarily a good WordPress developer. A good WordPress developer can maximize the advantages of the open-source platform which owns a huge number of 55,142 plugins and more than 31,000 themes.
A WordPress developer has good knowledge of front-end technologies as it's related to plugin and theme development. Additionally, a WordPress developer must be familiar with MySQL. In a nutshell, a good WordPress developer is expected to be an architect who owns a specific set of skills, experiences and mindset as a master of this CMS ecosystem.
What can a WordPress developer do?
You can have a look at the most common tasks a good WordPress developer can take charge as below:
– Build website's architecture
– Convert HTML templates into WordPress themes
– Create and implement new features
– Optimize website performance
– Write extensions for WooCommerce
When you are looking for a developer, don't forget the checklist of skills he / she must own as following:
– PHP
– MySQL
– HTML
– JS
– jQuery
– GIT
– Understand WP code architecture (plugins, themes)
– Understand main principles of OOP (object-oriented programming)
– Understand namespaces
– Familiar with REST APIs
What do you need to prepare to find a WordPress developer?
Defining your project scope is primarily a drive of success. When it comes to hiring a good WordPress developer, you must be clear about differences between implementing plugins and coding from scratch.
As there is an enormous amount of themes tagged as "multipurpose", along with more than 6000 speciality ones, you will need to separate between "design" vs "functionality" in order to assemble what you want with a mix of plugins.
If you are really concerned of compatibility, stability and dependency, you can consider the hard code approach. Undoubtedly, it takes lots of work and you always need to re-test as well as update your own code to keep up with WordPress releases.
Clear and detailed project specification guarantees you will receive high quality applications to hire a good WordPress developer. Your project brief must explain following crucial points:
– Project goals: a WordPress developer needs to know the desirable results you want to achieve through the website
– Budget: Being upfront is significantly effective and time saving
– Timeframe & milestones: The number of milestones for development will hold both sides accountable and the final project delivery on track
– User & target audience: A WordPress developer needs to understand user persona as clear as possible
– Design guideline / look & feel: With thousands of themes, it's required to narrow down some directions so your developer know where to start
– Success evaluation: A good WordPress developer is open-mined and familiar with an agile approach in order to agree with you on what defines a successful project
– Payments: Terms of payments must be clearly determined to protect both parties in case of troubles
– The number of page: Either a whole or partial website build should be explained clearly. Some common blocks are About Us, Pricing & Features
– User interactions: A good WordPress developer won't miss any click or links which initiate interactions with users throughout a content flow
– Functionality: When you can map out every piece of actions, it's much easier for a good developer to consider and give suitable recommendations
– Special considerations: Show some sorts of references so your needs are covered efficiently
Where can you hire a WordPress developer?
In case you don't know where to start, asking for referrals or recommendations from your friends, colleagues or local communities is always a good solution.
There are also specific marketplaces and job boards to look for a good WordPress developer such as: Smashing jobs; jobs.wordpress.net; WP hired; Toptal..etc.
Google Search is another effective way if you enhance your search query by using search operators like "inurl" and "site". For example: inurl:"hire me" WordPress developer -site:wordpress.org
Development agencies can recommend potential profiles although their prices might be more expensive. Additionally, specialized staffing sites are growing to serve the needs of companies and developers through a process of strict referrals.
Conclusion
A good WordPress developer always receives tons of invitations so you really need to create and maintain smooth communication which eventually builds a powerful network. Last but not least, you will benefit greatly from the way you genuinely follow up and keep in touch with potential candidates.
If you need more support and advice regarding this topic, feel free to contact us for an insightful discussion in detail.