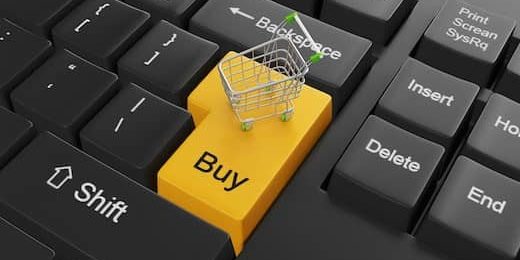 Exploration of e-commerce platform development
In today's world of digital marketing and online services, the ability to tap into the benefits afforded by an e-commerce platform for your business is crucial. Few things are as important for a business in today's world as having a solid online presence that encapsulates the vision and mission of the business. There are various ways a business can display its services and offers to the general public, but having an e-commerce website is a very effective way to ensure success in the world of digital marketing.
Making the decision to explore the various e-commerce platforms that are available today is about the most crucial decision any business can make today, and so understanding the basics of e-commerce software development is important and the first step in the direction of owning your own online store. An e-commerce website or platform is software designed for businesses to enable them to handle the management of their day to day activities such as sales, public relations, and other daily operations. E-commerce giants such as Shopify and Big Commerce offer robust features and tools required to successfully manage and run a business while also affording entrepreneurs the ability to centralize the operation of their companies and have things work for them how they would prefer.
Whether you are looking to expand your on-site retail store, change your existing e-commerce provider or looking to begin a new business from the ground up, the e-commerce platform you decide to go with would surely have a huge impact on the direction your business would take. The only options you have asides having an e-commerce provider is to build your website from scratch or make use of some external plugin or service, which for some businesses is totally out of the question.
There are various ways to groups or segregate the various types of online e-commerce platforms out there, but there are two distinct groups we would briefly talk about – Self-hosted e-commerce platforms and Software as a service (SaaS) e-commerce platforms.
1. Self-hosted e-commerce platforms: Like the name suggests, this entails businesses building their servers and hosting their e-commerce platforms themselves. This entails the hiring of software developers to help maintain the server and the website and can quickly drive up the cost of software development and operations. The advantage of going with this model is that businesses have 100% control over their online stores and can closely monitor it as they see fit. Businesses have quick and direct access to their data and can understand where a flaw in security lies, if any. This is a perfect model for the bigger corporations, but smaller businesses and startups should refrain from using this model as it can quickly drive up expenses and lower revenue.
2. Software as a service(SaaS): software as a service or hosted e-commerce platforms take away the huge burden that comes with running an online business such as having to build your website from scratch or hosting your website yourself. Rather than go through the hoops to set up your online business, you simply buy a space from a service provider. This can greatly save the cost of software development as it guarantees some extra features such as security, domain hosting, security and a lot more depending on the provider you choose to go with.
E-commerce platform advantages
Every business is unique in its own way, and that uniqueness brings with it the need to find the right e-commerce platform for business. In addition to flexibility and security of your data, e-commerce platforms (Self-hosted or SaaS) also offer a handful of advantages and tools for the success of your business. Some of them include:
Cheap cost of software development
Promotions
Ability to run searches on your website
Tools for product management
Ability to customize sales to suit your business.
E-commerce providers afford companies and businesses the opportunity to personalize their product information and this allows for uniqueness across businesses which can be of great benefit to both the consumers and the businesses.